For UG & PG Admissions, Contact Mr. Manish 9964313495
Appointment For Accounts Assistant

Qualification: Graduate Preferably in Commerce

Experience : Minimum Five Years in Educational Institutions and should have Expertise in resolving the day today problems in Fees Collection Modules under Tally software.

Age : Below 35 years Duly completed Resume may be mailed to accounts@theoxford.edu




TESTIMONIAL
Rutusha Nagaraj Kapini (B. Arch -2012-2017)
1st Rank & GOLD MEDAL in B. Arch 2017 from VTU.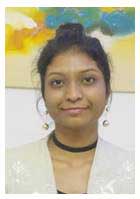 I am extremely overwhelmed to know about my
1st Rank & GOLD MEDAL in B. Arch 2017 from VTU.
Being Student of the first Batch graduating from
The Oxford School of Architecture (TOSA) Bangalore
, it's indeed an exulting moment. The Faculty at TOSA are very supportive, allowing freedom to explore and excel in my areas of interest to bring out the best in me. I appreciate the learning environment and excellent infrastructure which motivated me to grow as a better person to face the professional challenges in real life. I'm deeply indebted to the management and Faculty of The Oxford School of Architecture for being part of my crucial formative years and nurturing my ambitions in transforming me into a professional Architect. .
Quick Facts
The Oxford Educational Institutions is Nationally ranked Premier Educational Institutions in India.

For some quick information on The Oxford Educational Institutions, go through our quick facts. If you would like to apply start your application today! Let us know if you have any questions.
© 2015 - All Rights Reserved - Privacy Policy | Online Payment Policy
Designed by:-Mohammed Kafeel, Akash Ghelani, Mohammed Arif, John Britto, Sohil Kathiriya.
Maintained by:- Nita Microtek.