BIOTECHNOLOGY

Biotechnology department under The Oxford College of Science was incepted in 1999 with UG and PG courses. The Department is also recognized with Research Centre Status by the Bangalore University (BU) to conduct Doctoral studies. The Department was ranked 8th among the top 10 Biotech Schools in private sector by Biospectrum magazine. The courses are delivered through state-of-the-art lecture rooms and laboratory facilities which include E-Learning/Smart Board facilities by highly qualified and experienced faculties trained in India and from abroad. The students are enriched with value added courses and holistic activities like - Written assignments, Oral/Poster presentations, Journal club, Problem based learning (PBL), Remedial classes, Enrichment and Add-on programmes, Industrial visits. Workshops, Guest lecturers and Co-cuuricular/Extra-curricular activities. The department is facilitated with well equipped PG labs (2), UG labs (2), Plant tissue culture lab (PTC), and Clean room for Animal cell culture (ATC) for pursing cutting edge research activities. A unique feature or approach of the department activity for students includes for Hands on Training in Modern Biotechnology, Work Shop with the theme By the Students – For the Students. The department guides dissertation projects and ensures career/ placement opportunities in R&D facilities of Academic Institutes and reputed Biotech- Pharmaceutical Industries.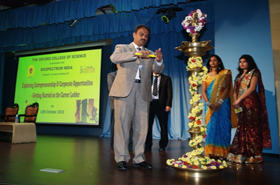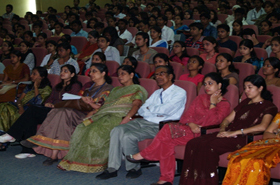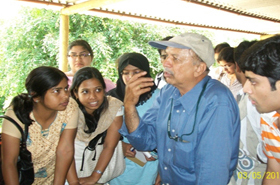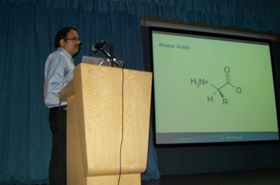 Some of the activities of the department are
Formation and functioning of The Oxford Biotechnologist's Society to conduct activities for the benefit of students. This also helped students to interact with the alumni through their e-mail ID getting a constant feedback of the market and job opportunity scenario globally.
Students are encouraged to take short term projects in their final year to improve their research ability, writing skills and get a feel of how research should be pursued.
Creation of Inhouse magazine –Biovistas since 2004 with annual issues to provide a platform to students to display their writing skills, present papers and learn on the opportunities available to them for their future.
Arranging guest talks and lectures to improve their knowledge base.
Organising on- campus training programmes and placement for passing out students.
Conduct workshops to expose students to various techniques.
Workshop by the students -2015
Triathlon-2015(add Photos).
An Open day for all UG Students-2015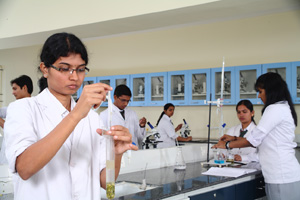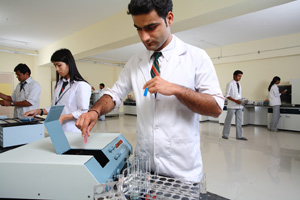 We have state-of-the-art classroom, library and laboratory facilities. The department boasts of well equipped two PG labs, two UG labs, plant tissue culture lab, and a research lab to facilitate research activities by students as well as by faculty. The Smart Board (interactive board) enhances the quality of lecture classes where students can get a visual comprehension of various scientific concepts and technologies.
Join us to experience the joy of learning
Guest talks conducted:
Allighning with the needs of the industry - Dr. Ganesh Sambasivam, Co-founder, Anthem Biosciences, Bangalore
Entrepreneurship- Mr. Bharath Raman, ABC Agro Bio Car, Dharmapuri
DNA Fingerprinting and its applications- Dr. J. Vinod Lakkappan, DNA Center, Bangalore
Role of Biomarkers in Brain Tumors- Dr. G. K. Chetan (NIMHANS)
From Protein Crystal to Structure via X-Ray Crystallography- Mr. Prashanth Karunakar (EMBL)
Drug Development and Clinical Research- Dr. Prasanna S. (Sternum Research Solutions) etc.
A Guest lecture on Topic Pharmaceuticals an Overview- Mr.Satyabalan Murugesan.
A Guest lecture on Topic Analytics in Bio-pharmaceuticals of Theramyt-Mr.Vivek (NovobiologicsPvt Ltd).
Placement details:
Mcc millan publishers, Earnst and Young, SR Laboratories, Xcyton, Bhat Biotech, HCG, Avastegen, San Genomics etc.