Departments - Neurophysiotherapy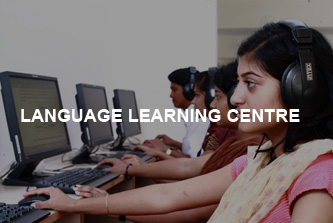 This department caters to understanding, evaluation and training of patients who have suffered from neurological disorders such as Stroke, Cerebral Palsy, Developmental Disorders, Parkinsonism, Bells palsy and the like .

Faculty:
Mr.R.Vasanthan, P.T- Professor
Mrs. Chandrika P.C. P.T- Lecturer
Facilities:
Digital camera used for photo and Video recording
Patient Videos
Cerebral palsy
Stroke
Cerebellar Ataxia
Parkinson and
Movement Disorders
Training resources
Movement Therapy Videos
Movement Analysis Software
Textbook
Traumatic Brain Injury for Physical Therapists
Neurological rehabilitation
Journal Holdings: Soft Copy
Journal of Neurological Physical therapy
Clinical rehabilitation
Physical Therapy- APTA
Disability and Rehabilitation
Stroke
Spine
Academic activities:
Students are trained in the following departments
Physiotherapy in Neurological conditions
Advanced Physiotherapy in neurological and Psychosomatic Disorders
Analysis of Normal Movement and differences between Pathological and Normal movement of Stroke, Cerebral Palsy, Movement Disorders, Parkinsons and others
Research Activities:
Current research Projects:
Effect of Functional Arm Orientation Exercises for object positioning in Stroke – RCT.Mr. Ravi
Analysis of Influences of Dual Task on Upperlimb functions in Stroke – A cross sectional study. Mr. Prasad
Research Work

2012
Stroke patient's perception of factors influencing use of affected upper limb for daily activities– A qualitative study. Ms.Purnima. G
Factors influencing community ambulation and participation in ambulation dependent activities in Stroke patients. – Patient's perspective Ms. Devyani Charde
Role of Information from professionals in influencing exercise performance amongst Stroke Patient.- Qualitaitive Study Ms. Nisha Rawal
Influence of Caregiver for performance of ADL amongst Stroke patients – Qualitative Study Ms. Mangala Fale
2011
Comparison of Functional Strength Training Vs Strength Training in improving Lower Extremity Function in Stroke Mr. Arun Joy
Activity Differences between Acute, Subacute and Chronic Stroke Mr. Nimit Doshi
Mental Imagery for Improving Upperlimb function in Stroke Ms. Emiliya Joseph
2010
Longitudinal Study of Functional Recovery of Post Stroke Patient and identifying its cyclical relation with motor functions. Mr. Ramkrishna Acharya
Effect of Trunk Strengthenig in improving sitting balance after Stroke Ms. Sumi Rose
Efficacy of Backward walking training in Stroke patients. Mr. Saikrishna
2009
A correlation study between Balance and Gait on Activities of Daily Living in Subjects with Parkinson Disease Ms. Wangkeimayum Kepremi Devi
A Correlation study to analyze the relationship of Emotional Behaviour with functional Independence and Participation Restriction in Stroke Subjects Ms. Priyanka Gandotra
Rasch Analysis of Stroke Specific Quality of Life scale. Ms. Rachita
Simulated Community Ambulation Training for Stroke Mr. Selva Ganapathy

2008
A Correlation study between Finger Breadth and Anthropometric Measurement with Radiological Evidence in measuring Shoulder subluxation in Stroke Subjects. Mr. Johnson
A Cross sectional Study to identify the gender differences in Health Related Quality of Life among persons with Chronic Stroke. Mr. Vipinnath Eranholy Nalupurakkal
A Study to analyze the relationship of motor function and Balance with Activities of Daily Living in persons with Chronic Stroke. Mr. Williams Gabriel. A
Predictive Value of Brunel Balance Assessment on Falls in Geriatrics Mr. Niju
2007
A Study on relationship of Functional Balance and Mobility to sensorimotor impairments in Stroke Subjects – A Correlational Study Ms. Sapam Mangalleima Chanu
Comparison of Effectiveness of Faded Feedback and Reverse Faded Feedback Schedules in Improving Transport phase of Reaching in Subacute Stroke subjects. Mr. Mahesh Kumar Shou
Comparison of Effect of Multiple Task performance on walking between Stroke Subjects and Normal individuals. Ms. Saranya Pannirselvam
2006
A survey of Prevalence of Back pain in Bangalore Metropolitan Transport Corporation Bus Drivers. Mr.Rogen Chacko
A study to analyze the relation between Upper limb disorders and Musculoskeletal problems in Desk job professionals. Mr. Nagaraj. S
2005
Efficacy of Proprioceptive Neuromuscular Facilitation in improving sensori-motor function in patients with Diabetic Neuropathic Lower Limb. Mr.Prem Kumar B.N.
Achievements:
Courses conducted: Regular Training Programs are conducted on Recent Physiotherapy Methods of Treatment.
Workshop on Motor Relearning Program
Task Oriented Physiotherapy for Stroke
Vestibular Rehabilitation
Clinical Training:
Students are posted for Clinical training in NIMHANS, St. Martha's Hospital, Mobility India, RECOUP, Parkinson's Disease Society
Results:
Number of people trained
The Department of Movement Science and Neurology has trained 180 undergraduate and Masters students
Number Appeared: 28
Number Cleared: 28
Average pass percentage of the Department: 90-100%

Placements:
Physiotherapists have come for training from premier institutes and have been working in
NIMHANS, Bangalore
KIMS, Hospital, Bangalore
Indian Athletic Association
Fortis Hospital, Bangalore
Abroad
Nepal
Gulf
Other Facilities:
The department trains therapists in movement dysfunction analysis by organizing regular training and On demand training program with hands on video Analysis
Trains people for Conducting Cochrane Reviews.
Specialty of the department
Research Students are trained in Quantitaive and Qualitative Research