Mission & Vision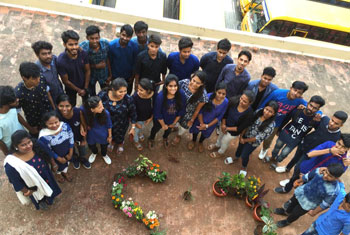 With an objective to achieve excellence in Technical studies. THE OXFORD POLYTECHNIC is affiliated to the Board of Technical Examinations and approved by A.I.C.T.E New Delhi. It offers Ten Courses headed by Principal and coordinated by HODS', who plan, supervise, develop and organize the academic programmes.

In a span of Twenty Two years the polytechnic has developed and upgraded its laboratories, workshops and Lecture classes with Infrastructure & Equipment as per A.I.C.T.E / B.T.E guidelines to cater to the students needs. The students have consistently achieved Ranks, Distinctions and First classes in all the Courses since its inception.


Salient Features
Gives wide choice of Nine Engineering Courses and one Non-Engineering Course.
Provides access to higher quality in Technical education.
Provision of equal opportunity & admission to people from all over the country & abroad.
Improvement of student's skills and self enrichment.
Continuous evaluation through internal Assessments, Assignments, Practical records etc, and feedback to parents or guardians.

Face-to-Face & tele-counselling wherever & whenever needed.