The Schools are managed by the Children's Education Society. (Regd).
The Oxford Kannada Nursery, Primary and High Schools have been permanently Recognized by the Govt of Karnataka. The above schools are aided institutions and follow Grant-in-Aid regulations. The Classes are conducted from Nursery to Standard X.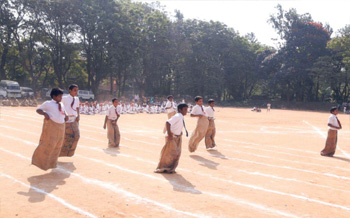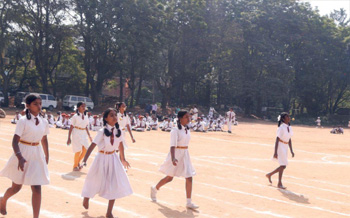 Eligibility Criteria:
Pre Primary Classes:
Lower Kindergarten (L.K.G) - the Child should have completed 3+ years of age.
Upper Kindergarten (U.K.G) - the Child should have completed 3 years, 10 months to 4 years of age.
Preparatory :-
The child should have completed 4 years 10 months to 5 years. The age is reckoned as on 1st June of the academic year of admission.
Admission Procedure:
A Child-friendly interview is conducted in the presence of parents.
Primary, Higher Primary and High School Classes:
For I Std–age 5 years 10 months to 6 years as on 1st June of the year of admission and should have completed Kindergarten.
From 1st Std to 10th Std. The language combination is as under:
I Language : Kannada
II Language : English
III Language : Hindi
For VIII Std: The candidate should have passed VII std examination. The candidate should produce the Transfer Certificate from the institution last studied duly counter signed by the concerned Block Educational officer.
Procedure:
Based on the performance in a "Student – Friendly" conceptual and skill based assessment questionnaire, followed by an interview with parents and the pupil.