About College
---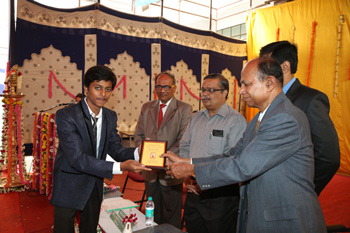 The Oxford Ind.PU. College was established in the year 2001 by S.Narasa Raju, the founder chairman under the aegis of children's Education Society (R). Sri Narasa Raju is great educationist, outstanding leader, Exceptional human being and is recipient of Rajeev Gandhi award in 1996 for excellence, in establishment and development of educational Institutions.

The present chairman Dr. SNVL Narasimha Raju, guides us to provide high quality competitive education, disciplined environment, laboratory facilities, cultural activities and sports for the all round development of students.

The Oxford Ind.PU College is affiliated to Karnataka pre-university board.

It offers all the three streams Arts, Commerce and Science.
The Scope
This is a 2-year, full time course recognized by the Government of Karnataka and the Department of
Pre-University Education. The course has base foundation which provides basic knowledge of Science,
Commerce and Arts.

STREAMS

Part I
English and any one of the following languages: Kannada and Hindi.
Part II
Optional (Any one of the following combinations):
Physics, Chemistry, Mathematics & Biology
Physics, Chemistry, Mathematics & Computer Science
Physics, Chemistry, Mathematics & Electronics
Economics, Business Studies, Accountancy & Computer Science
Statistics, Ecomonics, Business Studies & Accountancy
History, Economics, Political Science & Sociology.
The Eligibility Criteria
Should have cleared S .S. L. C. or equivalent examination.

Admission Procedure
Entrance to this course is decided on merit and personal interviews.

Rules of Admission and Withdrawals
Application for admission must be made in the prescribed form available in the Office or Download from PU website.
The duly filled up application form should be submitted to the office either in person or by post.
Selected students must meet the members of the admission committee with the following documents.
T. C. from the School / College last attended.
S. S. L. C. / P. U. C. Marks card.
Conduct Certificate.
Migration and eligibility certificate in case of students from outside the State .
Six passport sized Photographs.
Request for withdrawal from a particular course/combination should be followed by an application submitted to the principal by the concerned student. Such requests will be considered only if rules permit.
Parents/Guardians must accompany their wards at the time of admission. All admissions are subject to the approval by the Department of Pre University Education.
The Syllabus and Examination Schedule
As prescribed by the Department of Pre-University Education. The prospectus will give you detailed information.