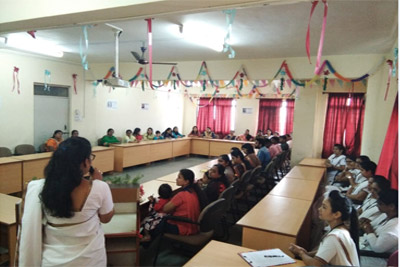 The Oxford College of Education Alumni Association (TOCEAA) was inaugurated on 14th September 2019 by Dr. M .S. Talawar, Centre Director ,IUCTE . Regional institute of Education, Mysuru.
The Association aims to
Develop academic support through the alumni.
conduct regular meetings with the alumni
Conduct workshops, Seminars, Webinars for each others benefit
Establish a strong, healthy and cordial relationship with the alumni.