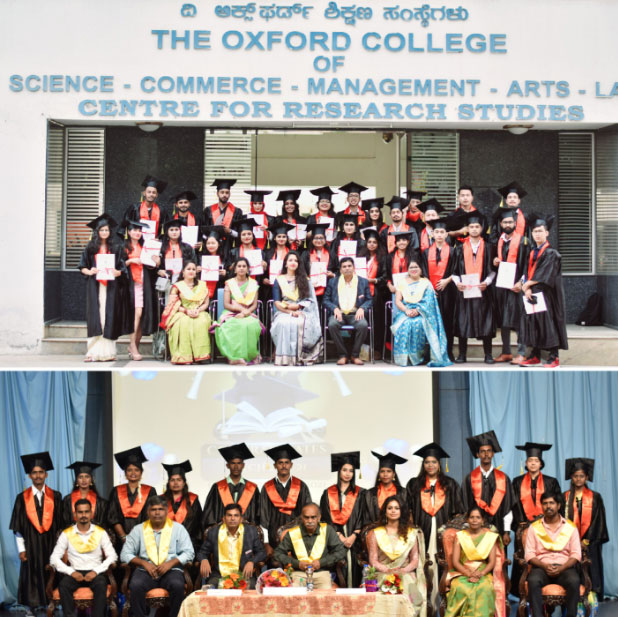 Nestled in the verdant plains of the HSR Layout in a serene atmosphere conducive for academic pursuits, The Oxford College of Arts welcomes students to its undergraduate and postgraduate programmes of BA, MA Journalism and Mass Communication and Master of Social Work (MSW).
Started in the year 2006, with just one combination of the BA programme, the college now runs three combinations of the BA programme and two postgraduate programmes.
While due thrust is given to academic excellence, holistic personality development and inculcation of values among students are equally stressed. A dynamic management and dedicated teaching faculty join hands to realize these goals through the right teaching-learning ambience buttressed by co-curricular and extracurricular activities. Students passing out of the portals of our institution have carved a niche for themselves.
We move on, set to explore new vistas of excellence in the field of arts. In the years to come, new academic programmes and a research centre is what we aim for.