Departments


Department of Optional English


It is in literature that the concrete outlook of humanity receives its expression."
- Alfred North Whitehead

English is an effective, impressive and expressive language. The in depth study of English language and literature nourishes the imagination of the students that enables them with an insight into life and also appeals to their intellectual as well as the aesthetic sensibilities. Moreover, English Language skills, in today's world, have assumed a significant role in one's academic and professional career. The present curriculum also lays a great stress on improving Communication skills in English. Hence efforts are being made to provide the best possible and most effective strategies, materials and facilities to our student's pursuing different courses and streams of study.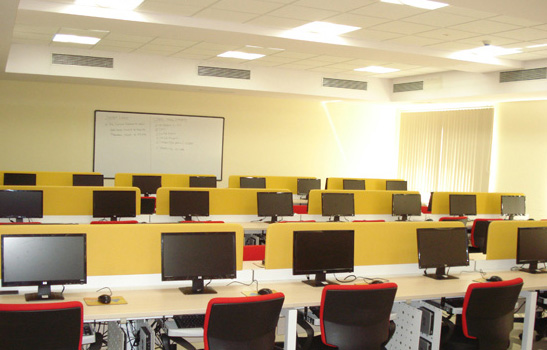 Courses Offered:
Journalism. Optional English. Psychology.
The Department of English also handles General English and Additional English for all the courses.

Optional English is a comprehensive study of the entire literary canon from the middle-ages to the present day which acquaints the students with various facets of life through literature. As an integral part of this course, the students also study discourse analysis which enhances their writing skills as well as provides a new dimension to their critical thought process.

Duration:
Optional English, as a core subject, is taught throughout the six semesters.
General English and Additional English are taught for the first four semesters.

Job Prospects:
With the growing demand for English globally, an in-depth knowledge of English replete with the literature as well as technical knowledge, provides an edge to the student of Optional English. Equipped with this knowledge, a plethora of avenues, such as academics, freelancing, technical writing, journalism, editing, copy writing and advertising are open to the students.

Activities of the Department:
Workshops: The department has collaborated with Deccan Herald (2009-2010) for the conduct of workshops for development of soft skills

Well Stocked Library: The college already has the DELNET facility, books and journals catering to the needs of the students. The inclusion of INFLIBNET facility has boosted the access to various international books and journals that are otherwise unaffordable

Personal counseling of students
All our teaching faculties are dedicated towards achieving academic excellence. In addition to this they also mentor the students. However, formal counseling is done by the counseling cell and by the class teachers on a regular basis.

Placement
The department aids the students through advice, counseling and development of their communication and other soft skills leading to enhancement of their job prospects