Hostels
---
In The Oxford College of Engineering Campus, Bommanahalli there are three hostels, each assigned for Boys, Girls, NRI and Foreign students. The Oxford Institutions has well furnished AC & Non A/c rooms for Non resident Indians and foreigners. The residential arrangements are separate for boys and girls. For security reasons girl hostel is inside the college campus and the boys hostel is outside the campus.

Students stay in hostel rooms provide them with real life experience and enable them to learn to be independent and to manage realities and challenges of daily life. The Security of the residents is one of the Management's highest priorities. Security personnel are stationed at the hostel to ensure 24/7 security for the residents. Each hostel consists of a 24 hour on duty warden and assistant wardens who takes care of each and every student personally and monitor their attendance daily.

Every hostel has Solar heated water and RO water for drinking, Multi cuisine food service and a cafeteria. Please note that Mess facility is available in Hostel.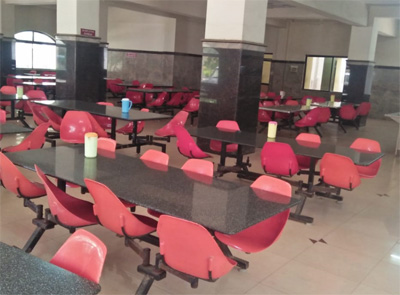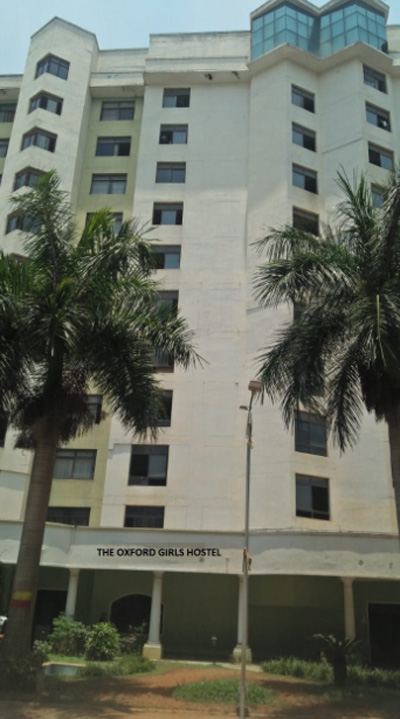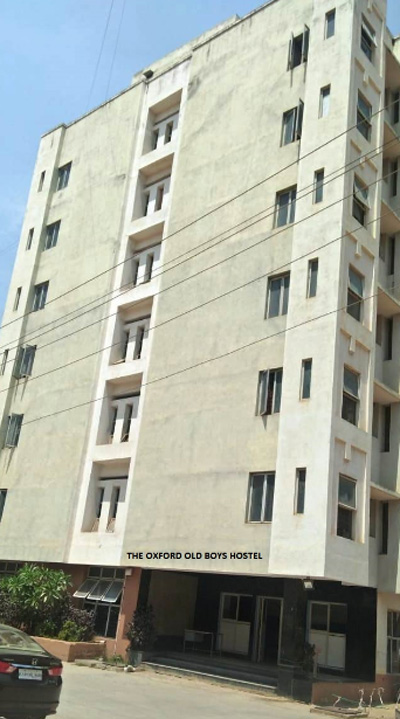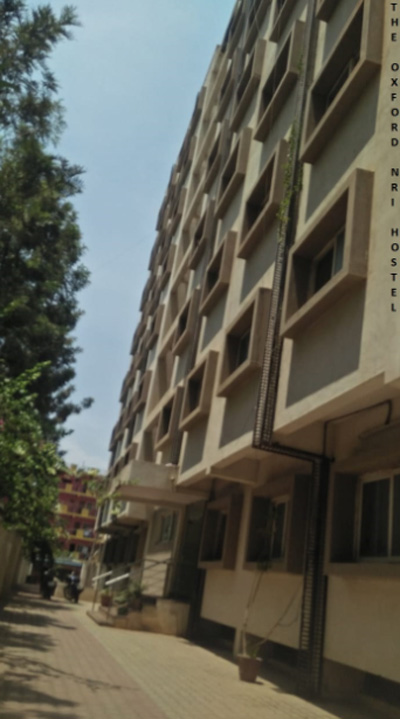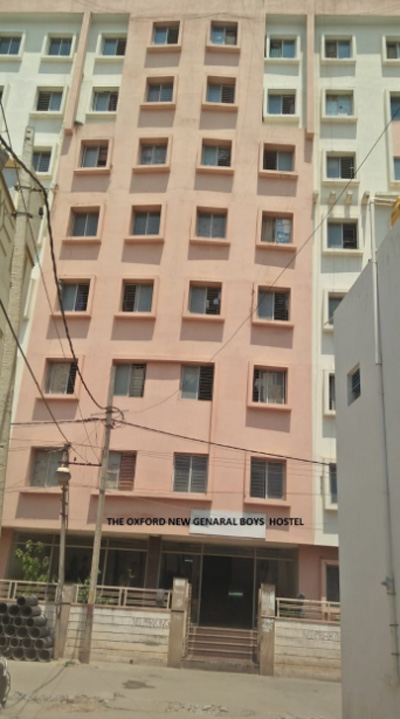 The BOYS Hostel has modern facilities to accommodate 350 students very comfortably. A new building for Boys hostel with seven floors and one international hostel is also built to provide world class infrastructure and facilities for the students. The HOSTELS have 24 hour Security, Solar Water Heaters, Indoor Sports Room, Telephone Facility, Gymnasium, Multi Cuisine food service, Cafeteria, Recreational room etc. All these facilities are created with a desire to create homely, healthy and educational atmosphere. Residential wardens take care of the welfare of students and discipline.