Founder's Message
---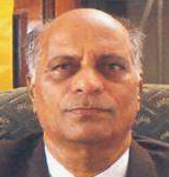 Dear Student / Parent / Guardian,

"Coming together is a beginning; keeping together is progress; working together is success".

The Journey of The Oxford Educational Institutions started with just two teachers and twenty four students. Today, the 32 vibrant institutions team with 18000 students and 2500 faculty members in the common pursuit of success. The Oxford Group of Institutions continues to move forward in the true spirit of imparting quality education. Our aim is to offer education in such a way as to sensitize to the needs of community and facilitate their overall development.

The Hotel Management & tourism course is a stepping stone for bright future with excellent career prospects. I am confident that the time you spend with us will turn you into a person of good scientific temperament, a thorough bred professional and one who is proud to be called an Oxfordite.

There are ample opportunities to fulfill their academic, cultural, sports and social potential. The College is committed to nurture the intellectual growth of students even as it lays a strong emphasis on inculcating values and social concerns among them.
Sri S. Narasa Raju,
Founder Chairman, The Oxford Educational Institutions