Facilities
---
LEARNING RESOURCE CENTRE
The Oxford College of Hotel Management has a well equipped and updated library with volumes in different core and allied areas in the field of Hotel management and Tourism administration and all other related fields for reference, research and in depth study.

The national and international editions of reference books and materials can give a deeper understanding of the subject to students. The library subscribes journals and material related to the field of hotel management.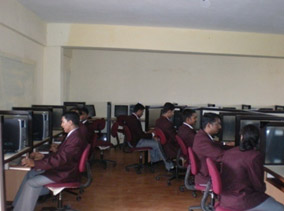 ACADEMIC COUNCELING
Each student at The Oxford College of Hotel Management (TOCHM), regardless of the program is assigned an academic advisor. The advisors are faculty members at TOCHM who help the students in course selection, academic supervision and counseling.

The academic advisors ensure that all students are familiar with the college rules and regulations and academic policies. A copy of the academic policies, procedures and rules and regulations are available upon request.FOOD AND BEVERAGE PRODUCTION
The College has a vast hi-tech well-equipped Basic Training. Quantity and Advanced Training kitchen with a modernized Chinese cooking range. Bakery and Confectionary section to impart practical training on various cuisines

FOOD AND BEVERAGE SERVICE
A true to life model training restaurant with an attached mock bar counter and a service pantry to groom students into the various nuances of service of food and wine.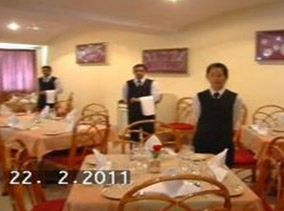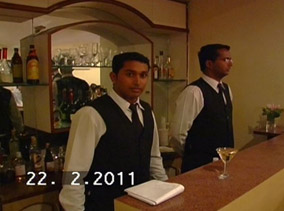 FRONT OFFICE OPERATIONS

Modernised Front Office facilities with an exclusive MIS lab with the latest licensed hotel management software-IDS Fortune 3.2 to mould the students to the latest industry standards.
HOUSEKEEPING OPERATIONS

A model guestroom, in house laundry and linen room are part of the training infrastructure for guestroom services
Transportation
The Oxford Institutions have their own fleet of buses for the benefit of students. The public transport services are within close reach of the college making commuting simple for those who come from different parts of the city.

Hostel
Hostel facilities are available for boys & girls separately. With about 500 rooms and spacious dining area, the hostel at The Oxford College is truly a home away from home. Separate residential areas for boys and girls have adequate facilities to make the students' stay a comfortable one. Other facilities like hygienic and nutritious food, a sports centre and reading rooms ensure the overall well-being of the hostelites.
Alumni
The idea of forming an association of past Oxfordites stemmed from the pull of an emotional bond with the college where students spend crucial years of their lives. The Oxford has produced graduates since 1994 who have contributed immensely to the industry both in India and abroad. Our alumni meets annually to retrospect the role the institution has played to perfection in shaping the future of these young minds. The alumni get-togethers have provided a new forum to form new friendships and business relationships with people of similar background. This networking has resulted in career opening for many.