B.Sc. Fashion & Apparel Design
It is a 3 year, 6 semester full time undergraduate degree course, affiliated to Bangalore University, Bangalore and recognized by Govt.of Karnataka.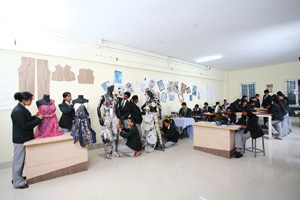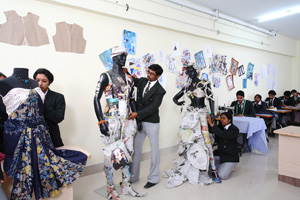 Specific Objectives of the course are:
To acquire knowledge of fashion trends, costumes and jeweler designing.
To gain knowledge in various fabrics available, their suitability in dying and printing.
To acquire professional skills in the field of pattern making and garment manufacturing and marketing.
To gain knowledge of computer aided design in the field of textile and fashion designing and CAD/CAM application in the field of apparel industry.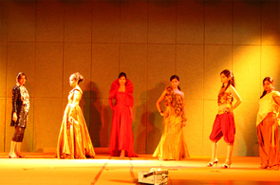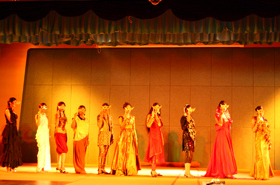 Eligibility criteria
Pass in PUC/10+2 or equivalent with an aggregate of 35% marks including languages.
Admission procedure
Admission to the course is decided by the marks obtained in the qualifying examination, followed by personal interview.
Syllabus and Examination procedure
As prescribed by the Bangalore University. The prospectus will give you detailed information.