Dear Student/Parent/ Guardian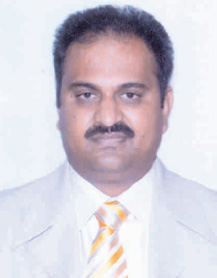 "Coming together is a beginning; keeping together is progress; working together is success".
The journey of The Oxford Group of Institutions started with just two teachers and twenty four students. Today, the 32 vibrant institutions teem with 18000 students and 2500 faculty members in the common pursuit of success. The Oxford Group of Institutions continues to move forward in the true spirit of imparting quality education. Our aim is to offer education in such a way as to sensitize the students to the needs of community and facilitate their overall development.
In the present technology driven world, the importance and relevance of basic and applied Sciences can never be ruled out. As a matter of fact, the importance of science has grown more than ever before. Keeping this in mind, The Oxford College of Science is dedicated to research, teaching and the education of students who freely associate with their teachers in a common love for knowledge. Since its inception in 1994, it has covered many milestones of excellence. The college has adopted a learner centered approach to education which is strengthened by healthy research practices and under taking of science projects from different academic agencies that include linkages with industry and other research organizations. There are ample opportunities to fulfill their academic, cultural, sports and social potential.
The knowledge driven world that we live in, brings with it exciting and stimulating transitions wherein every individual needs to move forward, commit to one's work and keep oneself focused. The college is committed to nurturing the intellectual growth of students even as it lays a strong emphasis on inculcating values and social concerns among them.