At The Oxford College of Science, we firmly believe that R&D is a key ingredient in the all round development of the student. Keeping this in mind, the college has been providing state of the art laboratories and instruments for the students to hone their research skills.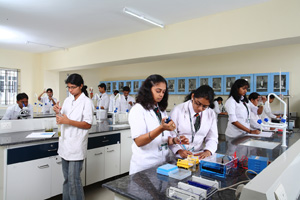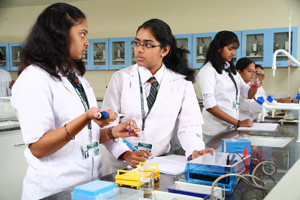 The faculty constantly strive to inculcate a 'research oriented' approach in students. This begins with the planning aspect of doing research and culminates in the successful completion of the research projects. It is due to this commitment and zeal that the college has produced more than 150 publications in peer reviewed journals, both national and international, in the last year alone.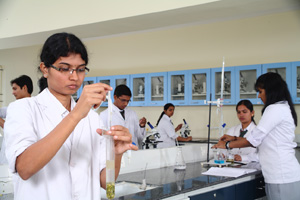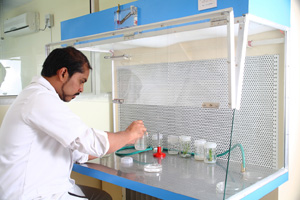 The numerous awards obtained for both Oral and Poster presentations by the students and faculty at national level conferences (sponsored by UGC, DST and DBT) is evidence of the quality of the research work being done.
There is a wide variety of expertise on offer at The Oxford College of Science including areas such as Animal Cell Culture, Advanced Cytogenetics (FISH),Bioremediation, Biofuel development, Fermentation technology, Genotoxicology, Nanotechnology, Oncogenetics, Phytochemical extraction and the biological effects of plant products, Plant Tissue Culture, Solar Power and Stress Biology.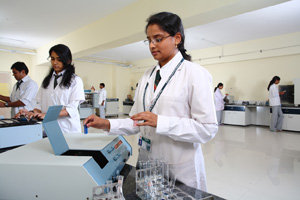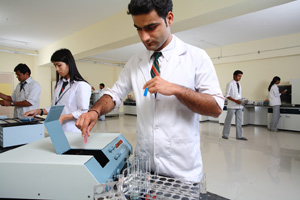 The same is also reflected in the fact that the college has been awarded numerous research project grants from the Vision Group on Science and Technology, Govt. of Karnataka- under various schemes such as K-FIST, CISE, SMYRS, SPICE. The total grants obtained from these schemes is Rs. 60, 00,000/-.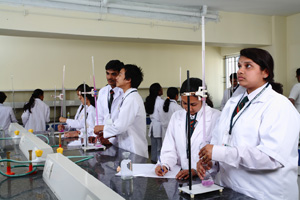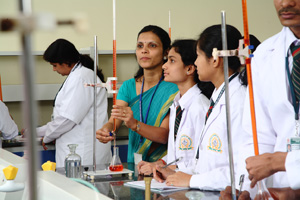 The Oxford College of Science is one among 12 institutions to be selected for the prestigious Biotechnology Finishing School program promoted by the Govt. of Karnataka. The grant received to establish the school was Rs. 1 Crore. The BTFS program has state of the art facilities for research. For further details click here (provide link to BTFS web page).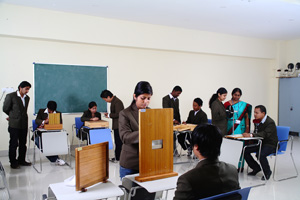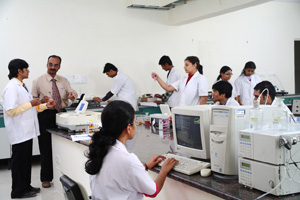 Collaborations with key industries and institutions across India as well as abroad, form an essential part of R&D framework at The Oxford College of Science.

Partnerships with several renowned scientific research organizations such as IISc, NCBS, NIMHANS, DRDO, NBRC, CFTRI and IIT-Mumbai, Oklahoma State University and Moffit Cancer Research Center has yielded high quality research and provided unparalleled access to advanced analysis and expertise.

This is equally complemented by strategic partnerships with several key industries such as: SRL Laboratories, Amnion Biosciences, Aigle Biosolutions, Anthem Biosciences, Apollo Hospitals, Avesthagen Pvt. Ltd, Bhat Biotech India (P) Ltd, Biocon Pvt. Ltd., IBM, Narayana Hrudayalaya, Natural Remedies, Polyclone Bioservices, Sami Labs, Siemens, Sigma-Aldrich, Strides-Acrolabs, Syngene International and Xcyton Diagnostics.