B.Sc. Computer Science - PMCs
It is a 3 year, 6 semester full time undergraduate degree course, affiliated to Bangalore University, Bangalore and recognized by Govt.of Karnataka.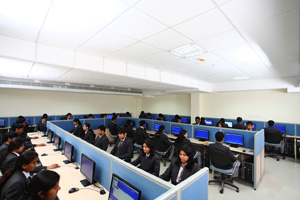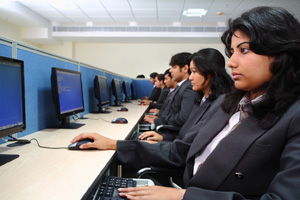 Specific Objectives of the course are:
To learn the fundamental science as well as higher pure sciences such as Astrophysics, quantum mechanics, classical mechanics, optics.
To learn the complete, theory and practical skill needed to develop effective software.
To learn advance mathematics which helps in software development.
Eligibility criteria
Should have cleared the Pre-University examination of Karnataka, Pre-University Board or an equivalent examination conducted by any other board/ Pre-University or 10+2, equivalent examination should have minimum 35% or pass marks aggregate in PCM.
Admission procedure
Admission to the course is decided by the marks obtained in the qualifying examination, followed by personal interview.
Syllabus and Examination procedure
As prescribed by the Bangalore University. The prospectus will give you detailed information.