COMPUTER SCIENCE
• University Rank Holders


Computer science department was incepted in 1995, now offers both UG and PG courses
BCA, BSc, MSc and MCA
. The courses are eloquently carried to the student community such that it bridges the gap between IT industry requirements and the university curriculum. The department strives and provides industry ready professionals. The courses are delivered through lectures with excellent qualified faculty, (who are experienced both in academics and has hands on in industry), Practical sessions, Projects, Add-on courses and workshops. Course modules are assessed with assignments, presentations, and examinations.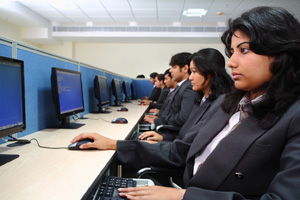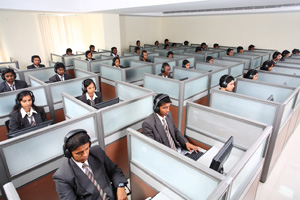 Activities of the Department
Membership with various IT academy's kept track to benefit the students
Students are encouraged to take up projects to have hands on experience and improve their knowledge
Co-ordinating with the placement activities
Regular workshops organized on latest trends and technologies
Personality development and soft skills lab make students ready for placement activities.
Guest lectures are organized on regular basis to improve their knowledge base
IT-fest is organized every year in the department, a platform is laid for college students in and around Karnataka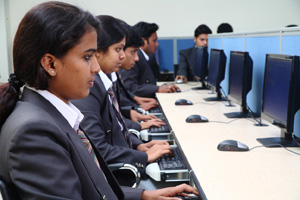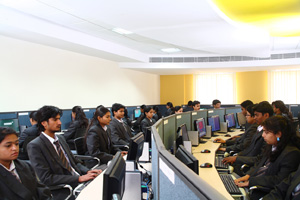 We have state-of-the-art digital class rooms, Laboratory and library facilities. The department consist of 7 labs with each lab possessing almost 60 systems for each technology. The smart board class rooms enhances the lecture session where a student gets a visual comprehension.
Learning is Fun, Join to have Fun.
Department Achievements:
Faculty members of Dept of CSA have published and participated in various National and International Conferences in the year 2017-18
No of Publications: 05
No of Participation: 05
Some Faculty of department are active members of BOS and BOE , Bangalore University, Jan 2017

Dr. Susil Kumar Sahoo - BOS Member in Bangalore University and Bangalore Central University
Ms. Vinita Tapaskar- BOE Members in Bangalore University

Mr. Sujith Yadav Student of BCA II year has registered his name in Asia Book of Records and India Books of Records for Tap Dance, June 2017
Mr. Santosh M Student of BCA II year has got Bronze Medal in Boxing , June 2017