ELECTRONICS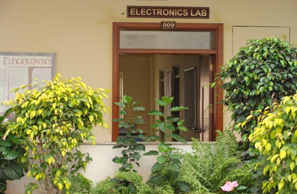 The department of Electronics is an integral part of The Oxford College of Science. It was established in the year 1994 with Physics, Mathematics and Electronics (PME) combination, and Computer Science, Mathematics and Electronics (EMCs) as a second combination was started in the year 2000.
The department aims at setting a benchmark in education in the field of electronics. The class room teaching is made interactive by incorporating various methods of teaching and learning.

In order to develop the practical skills in the students, class room teaching is well supported by rigorous practical training conducted in a well equipped laboratory. The lab sessions include systematic training in circuit designing, assembly, measurements, trouble shooting and analyzing the circuits.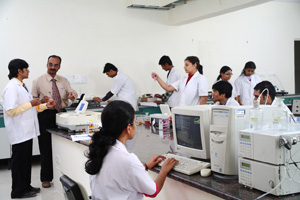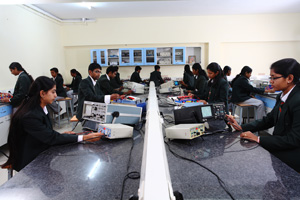 The students are encouraged and guided to undertake practical electronics projects to get a first hand experience in the application of electronics.

The department desires that every student of Electronics will acquire academic excellence, technical skills, scientific aptitude and temper and holistic development through practical oriented learning methodology.
MISSION AND VISION
MISSION
To inculcate a spirit of scientific temper and analytical thinking, and train the students in contemporary technologies in Electronics to meet the diverse needs of the society.
VISION
To elevate the department into one of the best learning centers.
To empower every individual with honesty, sincerity, integrity and knowledge.
To provide state of art infrastructure for the students and faculty to upgrade their skills & knowledge, to produce disciplined, creative and quality citizens.
Courses Offered

B.Sc. ELECTRONICS:
3 year, 6 semesters (Full time) Affiliated to Bangalore university, Recognized by Govt. of Karnataka.

Combinations and Year of Establishment
EMCS
PME

M.Sc. ELECTRONICS:
2 year, 4 semesters (Full time) Affiliated to Bangalore university, Recognized by Govt. of Karnataka.

Eligibility Criteria
B.Sc. ELECTRONICS: The candidate must have secured 40% marks in aggregate at 10+2 or Pre University level.
M.Sc. ELECTRONICS: The candidate must have secured 40% marks in aggregate & have studied ELECTRONICS at the B.Sc level.
Syllabus and Examination:
As Prescribed by Bangalore University
ENRICHMENT COURSES IN ELECTRONICS
PCB DESIGNING COURSE
Verilog and VHDL
CIRCUIT DESIGN AND SIMULATION
Digital design using ALTERA and implementation on CPLD kits
Antena design using pico software
Facilities
ICT is being adopted in the class room teaching in addition to the regular chalk and talk technique.
To make teaching more interesting and lively, the department has acquired a DLP projector with which multimedia presentations are made.
Use of Eagle software to design PCB layout for the projects
Well equipped laboratory.
IIT Bombay Virtual Labs has provided 10 CPLD kits for carrying out projects in the Department
Provided the access to virtual labs at their nodal centre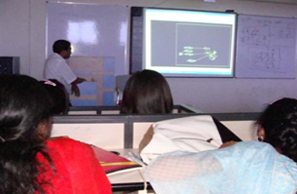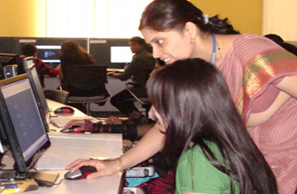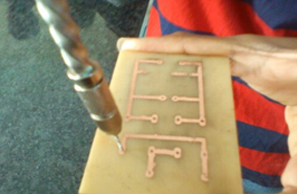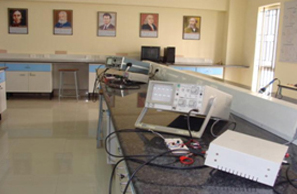 Activities of the department:
Workshops organized on latest developments in Electronics.
Guest lectures are organized on to improve the knowledge of the students.
Industrial visits – students have been taken out on industrial / Institutional visits like GKVK, UB group, Bangalore Dairy, IIHR, Namdhari seeds etc.
Students are encouraged to attend seminars / conferences conducted by various institutions and participate in inter collegiate competition.
Students have taken up project works in companies/institutions like SIEMENS, EAGLE PHOTONICS, RV institute of Research Centre, The Oxford College of Engineering, etc.
Necessary videos and video recording of classes (VLSI technology , CMOS transistors etc) conducted by eminent professors at different IIT centres are screened for students.
ELECTRONICS STUDENTS ACHIEVEMENTS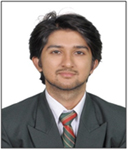 Ravi Mashru has consistently been an outstanding student during his B.Sc (E.M.Cs) course. He has scored 100% in both the papers in Electronics in his V semester B.Sc November 2014. He is among the top 25 in Electronics VII and stood third in Electronics VIII in the VI Semester Bangalore University Examination May 2015. He has also won prizes for the college in various intercollegiate competitions.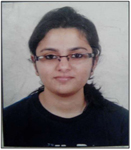 Another achiever of the department is Roopsri Mishra who stood third in Electronics VII and among the top 25 in Electronics VIII in the VI Semester Bangalore University Examination May 2015.
Also the following students were among the top 25 in the VI semester B.Sc Electronics Bangalore University Examination May 2015
| | | | |
| --- | --- | --- | --- |
| JESSY SOLOMON | DEEPA K.V | PADARNA LEELAVATHI | ANJANA K |
| ARUN R | MANISH SAHAY | ISMAIL KHAN | MONICA PAULSON |
| KRISHNA M. NAIR | SIDDHARTH MISHRA | VIJAYALAKSHMI | HARITHA P |
| SHASHIKALA P | PAWAN KUMAR M.D | RITA KUMARI | |
PG RANK HOLDERS-MSc-ELECTRONIC SCIENCE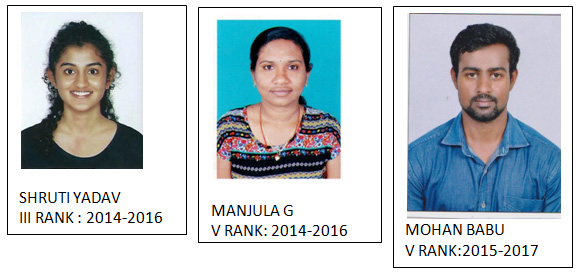 Our student MANJUNATH H B receiving gold medal for securing I rank in MSc Electronic Science at Bangalore University Convocation.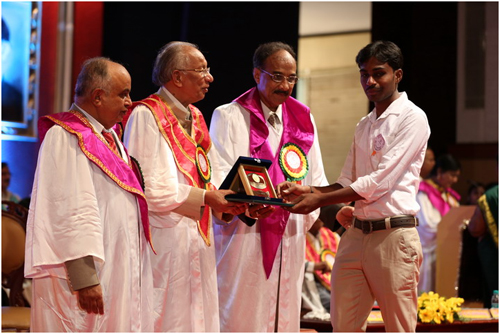 PADMASHREE Dr. MALATHI HOLLA INTERACTING WITH STUDENTS DISPLAYING ELECTRONICS PROJECTS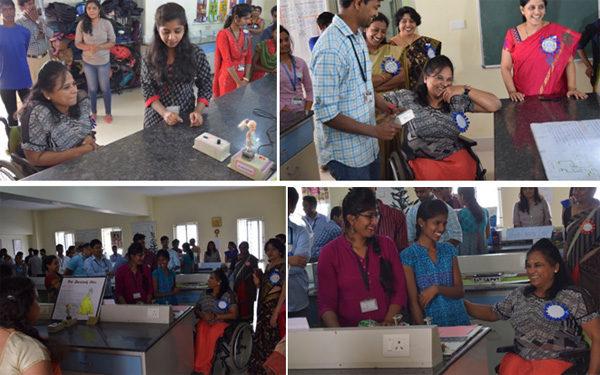 CAREER OPPORTUNITIES
From the career opportunities point of view our students have been recruited in reputed organisations like IISc, L&T, SAP,WIPRO, EmbDes Technologies to name a few. This course opens versatile avenues in the field of research and help them to nurture their passion to deliver innovative products to the market through start ups

Post Graduates in Electronic Science have opportunities in Government and private companies for installation, operation and maintenance of electronics equipments and systems. Defence, space and other large research organizations employ electronics engineers in design and development of complex devices and systems for signal processing and telecommunication. Industries involved in design and fabrication of devices, integrated circuits, embedded systems, electronic equipments etc. also provide large-scale placements for postgraduates. Installation and maintenance of electronic equipments used for health care in hospitals, equipments and systems for instrumentation and control in process industries, automation systems of assembly line in production industries etc. are also handled. Knowledge of computer hardware, networking equipments and communication systems enable electronics postgraduates to have better opportunity in the IT job market. The skills and understanding developed in the course enable them to be preferred, as software professionals by IT companies.