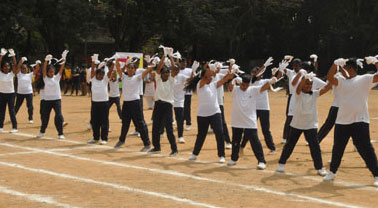 The school can be considered as a congenial place of awakening of the child. Awakening to ones own potentialities, to possibilities and the joy of learning and growing along with others. This requires a fundamental value of search in the ethos of the school. Usually in a school, high priority is given to passing and securing high grades in examinations and the least priority given to the process of learning-experimentation, discovery, questioning, identification of issues and problems and personal / team effort to resolving them.

It is the skills of learning that will put the child on the path on continuous growth, build self-confidence to meet the small and big challenges it has to encounter in life and give a direction for finding the deeper dimensions of life and make its existence full, meaningful and joyous – a ceaseless adventure of search and discovery.

Can The Oxford English School create a milieu for its students to experience the thrill of continuous growth by acquiring the skill of learning how to learn? Can it create an atmosphere of search and discovery, experimentation and self – expression? This is a challenge for the Management and staff, parents and well wishes of the school.