Enquiry & Admission Process
---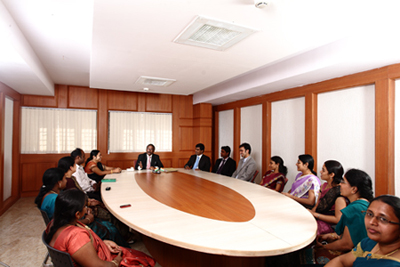 Admissions are open for BPT and MPT Courses for the year 2021
Steps of admission process:

Do send across your marks Card for verification to and@theoxford.edu and physiotherapyprincipal@theoxford.edu

Mark sheets to be sent

BPT [10th and 12th Mark sheets]
MPT [All 4 year BPT Mark sheets and Internship completion certificate].

The admission office will scrutinize your marks card and will intimate about your eligibility, fees structure and the mode of payment.
You need to call up the admission office for complete fee structure and make the necessary payment online. [080 61754603]
On Payment, send the fee paid proof for verification to admission office. Once the admission office verifies the online admission process is completed.
However in certain circumstances the process may be delayed due to eligibility
Applying for admission:
For Admission Contact: physiotherapyprincipal@theoxford.edu and adn@theoxford.edu
Frequently Asked Questions:
Am I eligible for BPT Course

Pass in the Pre University examination conducted by the Karnataka Pre-University board or equivalent examination Physics, Chemistry and Biology and with English as optional subjects.
Candidates should have scored at least 40% of marks in aggregate in Physics Chemistry and Biology. For Karnataka SC/ST candidate, the minimum marks for Admission 35% in the qualifying subjects.
Candidates should have completed 17 years of age as on 31st December of the year of admission.
Candidates shall produce a Medical Fitness Certificate from an authorized government medical officer.



Am I eligible for MPT Course

Candidates should have passed in BPT from any Recognized University
They should have completed Internship on or before the RGUHS University finalized date.(approximately June/July )



How much % is needed for BPT course

For joining BPT Course, a score of 40 % in aggregate in Physics, Chemistry and Biology in 10+2 Level is necessary for most of the students excepting Karnataka SC/ ST/OBC ,
Is there any concession for Karnataka SC/ ST/OBC/ Category I students?

The Students belonging to category should have scored 35% in Physics, Chemistry and Biology. All other criteria remain the same
What subjects should I have completed in 10+ 2 for BPT?

For BPT course you should have completed Physics, chemistry and Biology.. English should have been one of the subjects
Is English language mandatory and would it count for aggregate marks?

English is mandatory. However you should have passed in the subject. The marks of English would not be considered for application.
What is the total duration of the course?

BPT – 4 and ½ Years. The first 4 years will incorporate academic and clinical training.The final 6 months involves a compulsory rotatory clinical training in Multispeciality hospitals.
MPT – 2 Years full Time inclusive of academic and clinical training.
How much fees I need to pay?

The Tution Fee for BPT is 100000/ for Indian Nationals*.
The Tution Fee for MPT is 100000/*
SAARC,NRI and Foreign Nationals should enquire with the admission fees.
* For a complete fee structure apart from the tution fee the admission office needs to be contacted
For Hostel fee and mess fee, the fee structure should be enquired with the admission office – 080- 30219603/626
Can I apply online?

Yes you can apply online for BPT and MPT seats.
Can I book seats online?

You can book your seats online.
Send across your marks cards.to physiotherapyprincipal@theoxford.edu and info@theoxford.edu

BPT – 10th and 10+2 equivalent Marks cards and
MPT - All 4 years BPT Marks card, Internship completion certificate and Degree/provisional Degree certificate

For MPT, those who have not yet completed but will be completing before RGUHS prescribed date can also apply.

The admission office will verify and your admission will be confirmed on payment of the fees/booking amount.
For any other questions

Phone: +91 9916919685 / Land Line; 080 6175 4695