Departments - Musculo-Skeletal and Sports Physiotherapy
---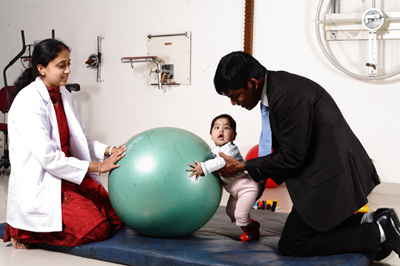 This department caters to understanding, evaluation and training of patients who have suffered from Orthopedic problems and disorders such as Post Fractures, Arthritis, Degenerative changes, Sports Injuries etc.
Faculty:
Mr. R.V. Vijayakumar
Ms. Pooja Vora
Mr. Krishna Chandar
The department caters to evaluation and treatment of variety of patients with Musculo skeletal Disorders

The Department conducts Regular training Program and Workshops on Manual Therapy and Pain Science.
The Sports department has tie up with Sports Science Centre, Bangalore.
The students are trained in scientific evaluation of sports people with advanced equipments such as VO2 analyser, Isokinetics, Postural Analysis, Video Motion analysis and the like.
ClinicalTraining
Students are posted for clinical training in Sanjay Gandhi Hospital and Sparsh Hospital.
Journal Holdings: Soft Copy
Journal of Orthopaedic and Sports Physical Therapy
Clinical rehabilitation
Journal of Manual and Manipulative Therapeutics
Physical Therapy- APTA
Disability and Rehabilitation