PRINCIPAL's Message
---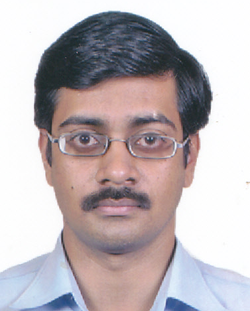 Warm regards,
It's an immense pleasure to brief about our esteemed institution situated in Bangalore, with state of art facilities in all the fields of education. Bangalore is the ideal gateway to India and beyond. Capital of the Southern state of Karnataka, Asia's fastest growing cosmopolitan city. It is a home for most of the high tech industries in India and also home to some of India's premier scientific establishments like IISC, ISRO etc. Blessed with a salubrious climate, gardens, parks, natural lakes, architectural landmarks, shopping malls & best restaurants in this part of the globe.
The Oxford college of Physiotherapy is functioning with all modern gadgets for teaching and research. We have both Undergraduate (BPT- 4 ½ years), and Postgraduate (MPT- 2 years) course with all electives
(Orthopedics
&
Sports
,
Neurology
, P
ediatrics
,
Cardiothoracic
,
Community physiotherapy
). We provide our students a very conducive environment to pursue their career & fulfill their dreams. We are very proud that our alumni's are employed globally, like USA, UK, Canada, Australia etc. and help their juniors for job opportunities and immigration.
I take pride that our faculty members are highly qualified and competent in teaching as well as clinical practice. We often conduct workshop, seminars and CME to expose our students the advancement and recent trends in the filed. We encourage our students to participate in research activities, along with our faculty members to publish articles in Indexed Journals, paper presentations, and culture activities to enrich their mind, body and soul.
Our Out-patient department is well designed and equipped to established the service to the mankind, and inculcate the habit of sensitive and healing touch to the patients. We often do Community Program to showcase the area of improvement, familiarity of conditions, and through light in the students mind to expand the area of growth in physiotherapy. We provide in-campus hostel facility for girls, and separate hostel for boys, with all modern amenities for the students
We do assist our students for placement in India and abroad. We assure that all our students will do better after passing out from our institution..
Hope you also experience the thrill of holistic learning experience with us.
WISH YOU GOOD LUCK!

Dr. R.Vasanthan.P.T.(PhD)
Principal
The Oxford College of Physiotherapy
Phone; +91 9916919685
Land Line: 080-61754695
Email: physiotherapyprincipal@theoxford.edu