Master of Computer Application ( M.C.A. )
---
Infrastructure

Four well Equipped Laboratories hosted with 330 computers with latest state of the art configuration .All the Laboratories are having internet connection and centrally Air-Condition.
Two Server rooms are equipped with 10 high end Servers connected with high speed OFC link. The server room is equipped with latest DELL TM PowerEdgeTM R710 Rack Mount 3 servers with 2 socket (CPU) machine with 128 GB RAM.
The Research & Development (R& D) laboratory is equipped with latest workstations with Matlab, SPSS with internet facility for executing research projects and many more research oriented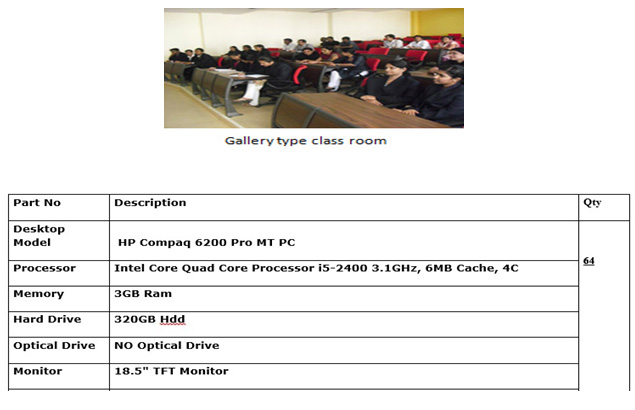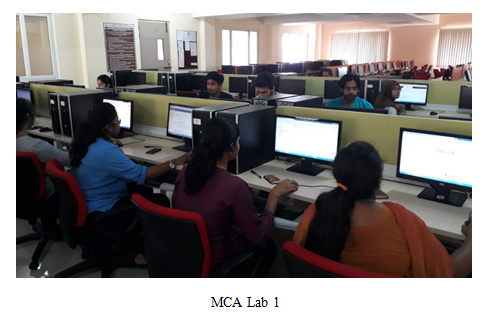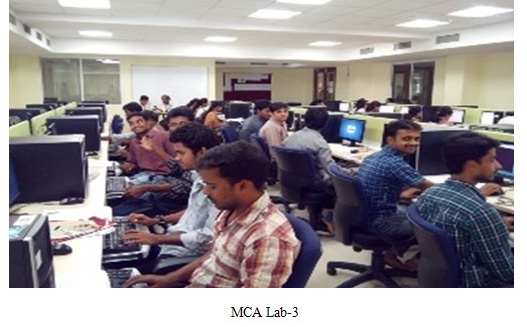 Classroom and Seminar Hall/Auditorium:
The department has 2 seminar halls with centrally air-conditioned and equipped with digital podium facilities with seating capacity of 200 in seminar hall and 1000 in the auditorium. All the class rooms are Equipped with state of the art technology with WI-FI and Internet Connection to centralized server and furnished gallery rooms with centralized A/C.

Digital E-Podium:
Electronic Lectern Maestro-19W 19" with automatic height adjusting stand multimedia contents editing SW (English version).
Gooseneck Microphone.
Multimedia Amplifier (Output: RMS 150V @4 ohm,1 KHZ:+98dB(Mic).
Column Speakers-2.0 version(30VX2).
Digital Visualiser (portable type) (Lumenus).
Multimedia all in one control.