Placement
---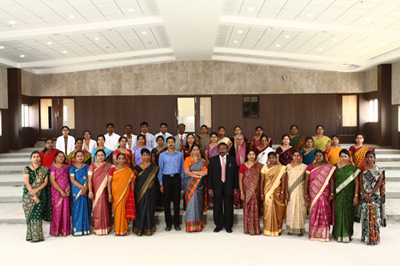 Placement Cell
A central placement cell and an individual unit at the college level was started in 2001 for the benefit of the students with the motto to help the out going students to choose the career path which is challenging to them as well as an opportunity to them to be their best. We also help students with information about further studies. Many of our students are having their clinics and are also are consultants at various Multi-Specialty Hospitals.
We also help students with information about Post graduate studies in specialities such as Orthopedics, Neurology, Cardio thoracic, C.B.R, Pediatrics and Sports Medicine etc.
Doctorate Studies have also been initiated in many National & International University.
Clinical Research is a novel branch when new innovations are studied and proposed.
Consultant Physiotherapists are always in great demand in India & Abroad.
Student Placement
The Oxford College has tied up for Jobs with premier jobs portal "Physiotherapy Jobs" and "Bangalore Physio Network" for Job updates.
Any job requirement can be sent to e mail. oxfordphysiojobs@yahoo.com
Students of The Oxford can be found across the globe in Top positions. The strong alumni network has created a space in the globe where you can not only be guided for placement but also secure a job and work comfortably
Current Jobs

Job Title: Physiotherapist

Sector: Clinical
Organization: Attitude Prime
Location: Bangalore
Address: No.593, 21st Main, 4th T Block Jayanagar, Bengaluru – 41,
Mobile: 9901210330
E mail: gladson@attitudeprime.com
Managing Director: Dr. Gladson Johnson P.T
Status: Interview Ongoing
Job Title: Trainee Coder (Medical Coding)

Organization: Omega Healthcare Management Services Pvt. Ltd.
Location: Bangalore (Near HAL Airport)
Eligibility: BPT

Pay Package & other facilities:
Day Shift : Gross - Rs. 6,500 /- per month.
Night Shift: Gross – Rs. 8,500 /- per month.
On confirmation (6 months) – Rs. 11500/- Gross for day shift and Rs. 13,000/- Gross for night shift, per month.
On Completion of 1 year – between Rs 13,500/- to Rs. 14,500/- for day and Rs. 15000/- to Rs. 16,000/- for night shift, per month. (depends on performance)
On completion of 1 ½ years and 2 years, additional Rs 2000/- will be added at both stages.
Free food facility.
Subsidized transport facility for the night shift employees only.
Medical insurance for self, spouse and 2 children.
Group Term Life Insurance.

Interview Rounds:
Written Test (Questions on Anatomy, Physiology & Aptitude Test) –
Technical Round
Final H R Round

Interview Venue: The Oxford College of Physiotherapy
Date: 19/7/2012- July

Documents required :
Original marks cards (10+2+3) for verification + 1 set of photocopies
Passport size Photo – 1
Self ID Proof
Address proof
Registration for Interview:
Email: physiotherapyprincipal@theoxford.edu
Tel: 09916919685