Courses Offered - Bachelor of Physiotherapy (BPT)
---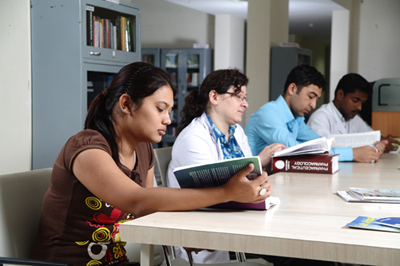 B.P.T (BACHELOR OF PHYSIOTHERAPY) COURSE

The B.P.T Course of the Oxford college of Physiotherapy is a full time 4 1/2 years degree course recognized by the Government of Karnataka and our college is affiliated to Rajiv Gandhi University of Health Sciences, Bangalore. The course meets the University's stipulated requirements recongised by IAP.
The B.P.T Course goes beyond mere academics prepares you to become a full-fledged professional physiotherapist.
Besides the curriculum, emphasis is laid on personality development that will shape you to fit most suitably in the Medical profession and be an asset to the modern society.
The Education and Training received here will enable you to face to all challenges of this profession with confidence and lead you to success.
The Infra structure provided is of the most modern and unique type, which is highly useful to give the best of theoretical and practical training to the students. Well-ventilated classrooms are fully equipped with modern teaching aids suited to provide excellent teaching and training.