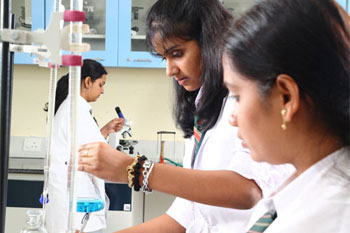 Vision:
Single window delivery of total pharmacy healthcare needs
Total quality management in service & education
To train general, specialized, & allied pharmacy professional to meet regional & national pharmacy healthcare service
Work to contribute to goal pharmacy healthcare knowledge & skills
To impart knowledge & interact with organisations of similar interest
Be efficient, effective, community acceptable in education, service and research
Fostering global competencies, inculcating value system among learners
Promote use of technology of relevance
Reach the unreachable with awareness, education & service
Serve the under served
Excellent pharmacy health education & service systems for community development
Mission:
Learner centered Pharmacy health care education
Patient centered service
Community oriented research
Strong community relationship
Serve the under served
Meet the regional, national and global Pharmacy health care educational needs
Inter organizational linkage
Strategic future oriented planning
CORE VALUES
Commitment- The Oxford College of Pharmacy is committed to backing the mission and vision of the institution
meet the needs of students and parents.
continuously update to the professional changes.
free health care services for the benefit of the mankind.
Respect- The Oxford College of Pharmacy strives to recognize and support the student achievements and their contributions

Excellence- To achieve high standards in education and student's performance, The Oxford College of Pharmacy appoints quality staff, promotes continuous improvement in infrastructure, teaching, collaborations, and research.

Accountability- At The Oxford College of Pharmacy, teaching and learning process is clearly communicated and continuously evaluated. Students showing best performances are rewarded from management.

Diversity- For achieving the goals of the institution and strengthening overall growth, institution accepts diversity in staff, open to educate students all across the world, recognizes the contributions of all, and embraces the changing needs of profession.