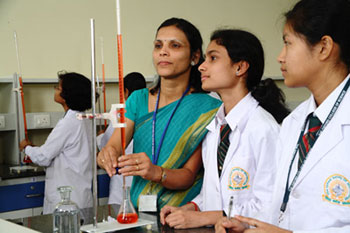 Department of Pharmacy Practice
Mission
The Department will achieve its mission by:
Developing an advanced curriculum that is innovative, challenging, and relevant to current practice needs
Using varied educational techniques and assessments that ensure student comprehension and the application of critical thinking skills
Involving student pharmacists in the application of learned principles and concepts to actual patient care and the attainment of optimal medication outcomes
Modeling professional attitudes and mores that engender qualities of compassion, empathy, humility, and service.
Motivating student pharmacists to take ownership of medication therapy outcomes and constantly improve their understanding and application of clinical knowledge and skills to better serve future patient needs.
Vision
The Department of Pharmacy Practice will promote excellence in the practice of pharmacy both administratively and clinically in the provision of pharmaceutical care and services. Department faculty will be recognized nationally and locally for their efforts to contribute to patient health and well being by identifying and resolving drug and health-related problems, educating student pharmacists as life-long learners, and providing pharmaceutical care services to the community at large.
Description
The Division of Pharmacy Practice is comprised of faculty who provide education in the administrative and behavioral sciences, clinical services, as well as direct practice experience.communication skills and ethics in pharmacy practice and pharmacy law. The professional integrated approach to drug therapy management.
The Pharm.D. program emphasizes an integrated and problem-based approach to disease management as Clinical pharmacy services like Ward round participation, Prescription monitoring, Providing drug information through a drug information center, Adverse drug reaction monitoring, and patient counseling are practiced.