Faculty
---
FULL-TIME FACULTIES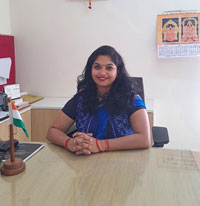 Dr. PRAGNYA S. PATIL
PRINCIPAL & Associate Professor
Dr. Pragnya Patil has completed her honours Degree in B.A. LL.B. with Gold medal and rank from Karnatak University's University College of Law, Dharwad and stood third in batch during her LL. M. in Business and Trade Law from Karnatak University's P.G. Department of Studies in Law, Dharwad. She was awarded her Ph.D from Karnatak University for her thesis on "A Critical Study of Law Relating to ecommerce in India". Dr. Patil has been a Mooter and has won 'Best Lady Advocate' and 'Best Memorial Award' at different National Level Moots. She has participated in about 11 National Level Competitions as a student. With more than 9 years of teaching experience, she has trained many Moot teams, given special lectures at various platforms on Moot courts and Cyber laws, including lectures at various District Level Advocate's Bar Associations in association with Karnataka State Bar Council.

She is an Environmental enthusiast and was a founder coordinator of KLEC Green Lawyer's Environmental Club and has been actively participating in environmental conservation activities since her school days. Her subjects of interest being Cyber Laws and Environmental Laws, she has also taught subjects like land laws, CPC, International Trade Law and IPR. Further, she has published many articles and has presented and participated at various International and National level Seminars and Conferences. Recently she was selected to present in the International Virtual Conference on New Facets Of Consumer Protection conducted by NLSIU on 19th November 2022 and her Article has been published as a chapter in a book titled "The Consumer Law and Practice:Contemporary Issues And Way Forward" ISBN No. 9789391111-02-1, published by NLSIU (National Law School of India University).
---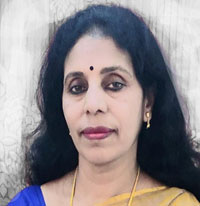 Dr. M. SEETHALAKSHMI
VICE PRINCIPAL
She has been working as Vice Principal in the Oxford College of Law since 2003. She holds M.A., in Economics, Sociology and Philosophy with Ph.D., and LL.M. She has rich teaching experience of more than 25 years which benefits the students to emerge successfully every year.

She is a good administrator, she has discharged her duties as examiner in the panel of examination and BOE member in Bangalore University.

Her contributions to the academic field are - She conducted many legal awareness and Legal Aid programmes, guest lectures, attended many seminars, conferences, symposiums, conducted state level seminars, conferences, workshops and national level Moot Court competition.
---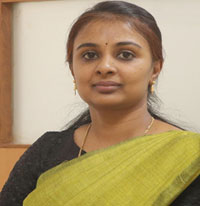 Smt. CHAITRA H P
ASSISTANT PROFESSOR (LAW)
She is a Post Graduate in ML (CBCS) with specialisation (International Law and Organisation) from The Tamil Nadu Dr. Ambedkar Law University, Chennai, KSET from Mysore University and presently pursuing Ph.D in Law School, KSLU, Hubballi. She has worked for 5 years in BES College of Law & 4 years in The Oxford College of Law & 1 year in the RV Institute of Legal Studies as an Asst. Professor in Law. In June 2022 she rejoined The Oxford College of Law.

She has attended the National / International level Seminars where she has been presented the papers in the area of Right to Self-determination, Crime against Women (IHL), Honour Killing and Torture as a Crime against Humanity. Apart from this she has also published articles in the ISSN No. Journals and she has also participated in various FDPs on different topics of Law & Workshops on Research Methodology, Environmental Law.
---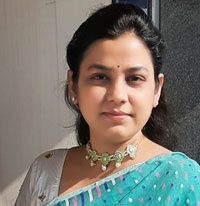 DIVYA TOMAR
ASSISTANT PROFESSOR (LAW)
Ms. Divya Tomar completed her LL.B from Faculty of Law, Delhi University, Delhi and did her LLM in Constitutional Law from the School of Law, Alliance University, Bengaluru. As a Law student she has participated in various legal-aid services camps and has presented papers in the National Seminars. She did her judicial internship in the District court Patiala and Supreme Court of India, Delhi.

She had quit the field of litigation so as to pursue her interest, which lies in the Legal academic field. In The Oxford College of Law she teaches The Contract Law, Administrative Law and Environmental Law.

She is also the Faculty-in- charge of our college Sexual Harassment Redreessal committee and Sahayadri-Committee for Environmental Awareness and Protection.
---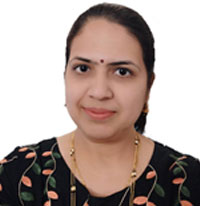 Mrs. DHANASHREE KANE
ASSISTANT PROFESSOR (LAW)
She is currently working as an Assistant Professor of Law at The Oxford College of Law. She pursued her LLM in Corporate Law from Nagpur University (P.G. T. Department of Nagpur). She has presented various papers at seminars.

Area of interest – Corporate Law, Company Law, Contract Law, Human Rights, International Trade Law, Alternate Dispute Resolution.Prior to venturing into the teaching field she has been practising as an Advocate for four years in Bombay High Court Nagpur Bench.

Her major area of practice is corporate, company, civil, consumer, writ petitions, service matters etc.
---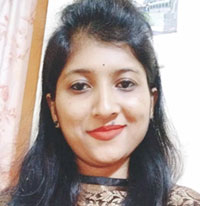 NIKITA KARMAKAR
ASSISTANT PROFESSOR (LAW)
She has obtained an LL.M. in the field International Law and Human rights and Constitutional Law, from Dr. Ambedkar Government Law College, Puducherry and B.A. LL.B from the same College. She has attended several Conferences and Training Programmes. She has participated in various Workshops and Training Programmes on "Human Rights, Equality and Health" held in 2019 at Pondicherry.

She has organized various Awareness camp for women and children "Prohibition of Child Marriage" and "Protective Discrimination against Women" and "Domestic Violence against Women" at District and village level in Andaman and Nicobar Islands. Her areas of interest are Public International Law, Constitutional Law, Human Rights and Labour Law.
---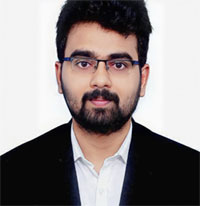 YASHWONT KIRAN S
ASSISTANT PROFESSOR (LAW)
He is currently pursuing his Ph.D. at CMR University, Bengaluru. He has obtained an LL.M. in the field of Intellectual Property and Trade Law from Christ University, Bengaluru and B.A. LL.B from Vels University, Chennai.
He has published many legal research papers related to Intellectual Property Rights, presented a paper in environmental law, and attended many national seminars. He also participated in many moot court competitions and won a Best Speaker award.
Prior to joining the Oxford College of Law, he worked as a Legal Associate in an IPR law firm in Chennai. His areas of interest in teaching are Constitutional Law, Intellectual Property Rights, Corporate Law and Information Technology Law.
---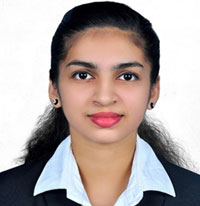 PARVATHY CHANDRAN
ASSISTANT PROFESSOR (LAW)
She is currently pursuing her Ph.D. at CMR University, Bengaluru. She has obtained LL.M. in Corporate and Commercial Law from Christ University, Bengaluru and B.A. LL.B from the University of Kerala.

She has published an article in Competition Law and presented various papers at national seminars. She has also participated in national level moot court competitions. Prior to joining The Oxford College of Law, she worked at the Mount Zion Law College, Kerala.

Her areas of interest are Family Law, Constitutional Law, Corporate and Commercial Law.
---
VISITING FACULTIES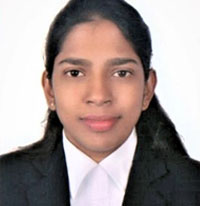 Mrs. Pauline Priyanka. B
Advocate, Guest Faculty of Law
Mrs.Pauline Priyanka. B has completed her B.B.A.LL.B from Seshadripuram Law College, Bengaluru affiliated to Karnataka State law University, Hubli and Completed her LL.M in Constitutional and Administrative Law from University Law College, Bangalore University. Mrs.Pauline Priyanka is a University Rank Holder, both in UG and PG. Mrs.Priyanka after completion of her studies got Enrolled in the year 2018 at the Karnataka State Bar Council and is presently practising in the High Court of Karnataka, other Subordinate Courts and Tribunals at Bengaluru, she is also member of High Court Legal Services Committee and is appointed as a Probono Advocate and she represents Cases in that regard.

Mrs. Priyanka During her College has been actively involved both in curricular and extracurricular activities. She has been Awarded the Best Mooter, Best Lady Advocate, Best Speaker, Best Researcher, Best Memorials and has Won National Level Moot Court Competition, National Law Fest, National Level Quiz Competition, Essay Writing Competition, Model Parliament.
She has also Participated in various Moot Court Competitions like International level Moot Court Competition, National Moot Court Competition, State Level Kannada Moot Court Competition, Trial Advocacy, Client Counselling Competition etc. She has successfully trained many for moot court and model parliament competition. Mrs. Pauline Priyanka actively participated in Athletics at the University Level and further she has won prizes in cultural Competitions like Group Song, Mime, Skits etc. She has presented many papers and has co-authored various Articles. Teaching is her passion and she considers this to be a Noble Service.
---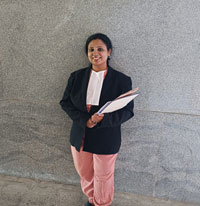 Ms. MANASA BARAGOOR

She completed her B.A. LL.B from Bangalore Institute of Legal Studies in 2016. Later, started working as Jr. Legal Specialist at Emphasis. Since she was keen on doing legal research, she pursued her LL.M in Corporate Law from University Law College, Bangalore University in 2018. She is practising as an Advocate at Karnataka High Court since 2019. She has been actively participating in Moot Court, Model Parliament, Debates, Legal Internships at various Tribunals /Courts & other co-curricular and cultural activities since College days and won a few accolades. She is also a trained Bharatanatyam Dancer and plays Veena. She is a recipient of Rajya Puraskara from Bharath Scouts & Guides and is also a Civil Defence Warden serving Bangalore South Region. She believes legal education needs passionate faculty. She started serving as Assistant Professor of Law at the Oxford College of Law since March 2022. She has won the Best Legal Researcher at Lex Ultima '16, SDM Law College, Mangalore. She has been privileged to give a Paper Presentation titled "Impact of CSR Policy upon Rural Development in Karnataka "at the 2nd International Conference , Centre For Rural Development Studies, Bangalore University.
---
Mr. C. KESHAVA KUMAR

He is Visiting Faculty for Sociology in The Oxford College of Law. He completed M.A. Sociology with first rank from Sri.Krishnadevaraya University, Andhra Pradesh. He is having twenty years of teaching experience and making efforts to impart knowledge among students and preparing them to face the problems and challenges of their social life.
---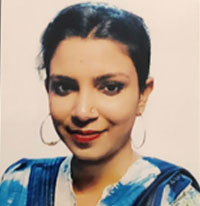 SEHAM JALIL

M.Com, PGPBM, 5 years of experience as visiting faculty
---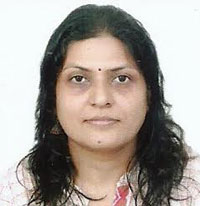 Rishika Singh

BA (political science) from Delhi University, MA (Political Science) from Jawaharlal Nehru University

Work Experience:
Teaching experience of 6 yrs in school and 3 years at Oxford law college ,HSR layout
---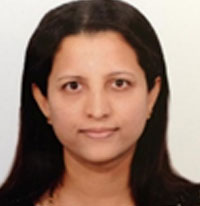 Sindhu Sushil
(English)

She comes with 6 plus years of experience. She is a law graduate from Bangalore University. She has also done her postgraduate diploma inIndustrial Relations and Personnel Management and also B.ed in English and Social Science. She has a passion for teaching and helping students to succeed.
---