Other Committee & Club
---
Human Rights Committee
Human rights have implicit importance as they are considered indispensable for the survival of human beings. The Human Rights Cell is to focus on the issue of human rights & spread awareness among our students regarding some inalienable rights they are entitled to enjoy as human beings irrespective of their religion, language, race , gender or ethnicity.
VISION OF HUMAN RIGHTS COMMITTEE:
We envision an inclusive society where everyone takes responsibility for promoting and protecting human rights. Everyone is valued and treated with equal dignity and respect and where everyone's human rights are lived reality.
OBJECTIVES OF HUMAN RIGHTS COMMITTEE: ANTI - RAGGING CELL
1. To create awareness about human rights among the faculties, staffs and students through Seminars and workshops.
2. To create sensitivity and enhance the knowledge of human rights among the people in and around the college by organizing various awareness programmes.
3. To respond against the violation of human right issues reported in the college by raising the voice in a proper platform and thereby facilitate to ensure the protection of human rights.
4. To develop leadership qualities and Building confidence among the students
5. Indulge in community integration activities to render service to the helpless and suffering.
6. Empower and encourage students to exercise their rights and responsibilities to the best of their abilities.
7. To make our students as a good citizen of our country.
Faculty In charge: Assistant Professor Dhanashree
Sp. Lecture by Mr. S.Shankarappa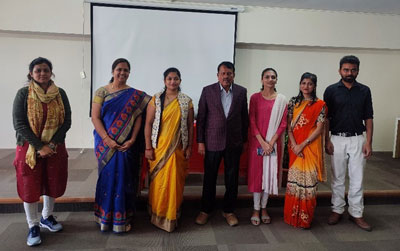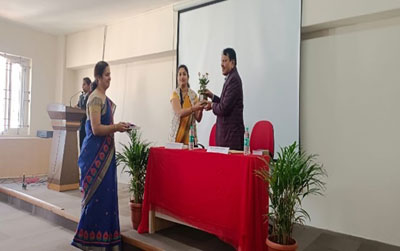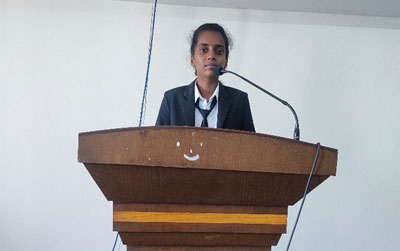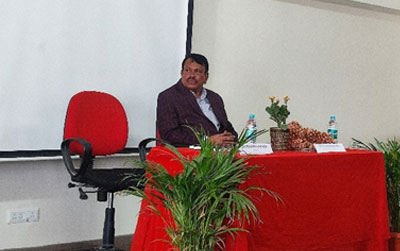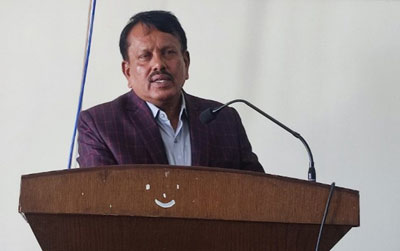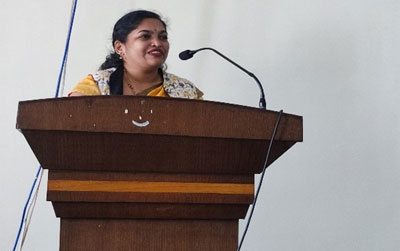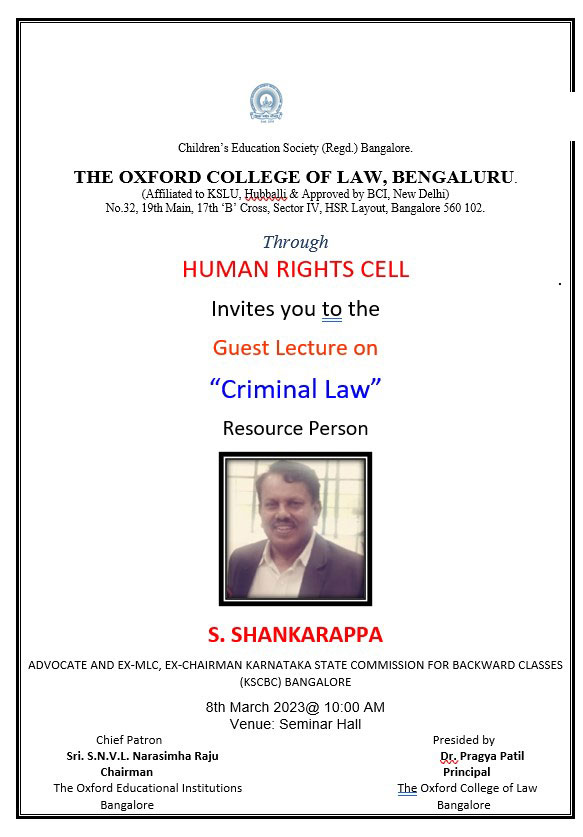 Spl. Lecture by Dr. C.S. Patil - Intricacies of the Constitution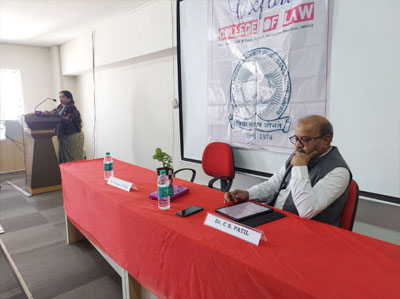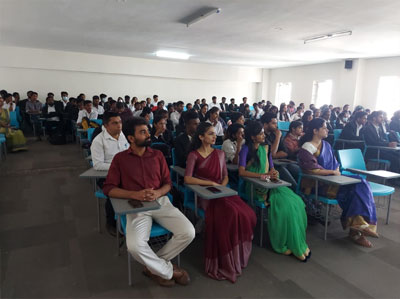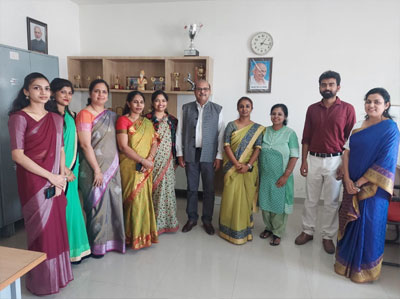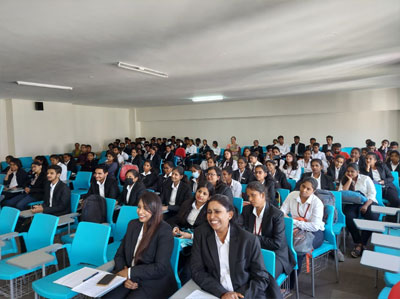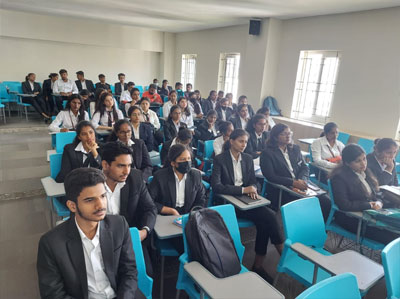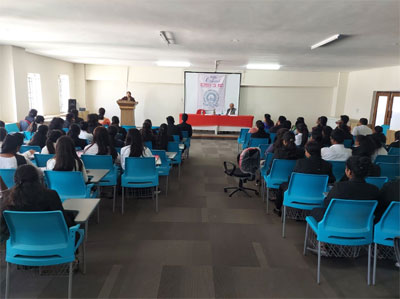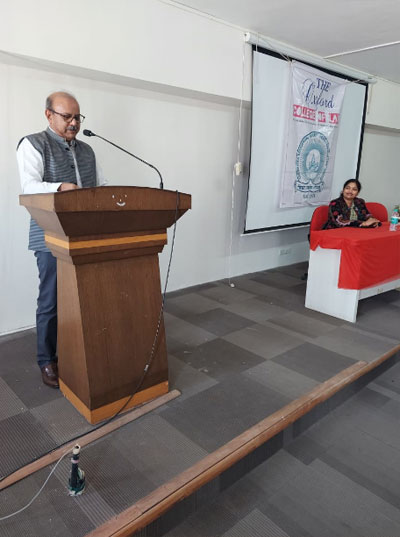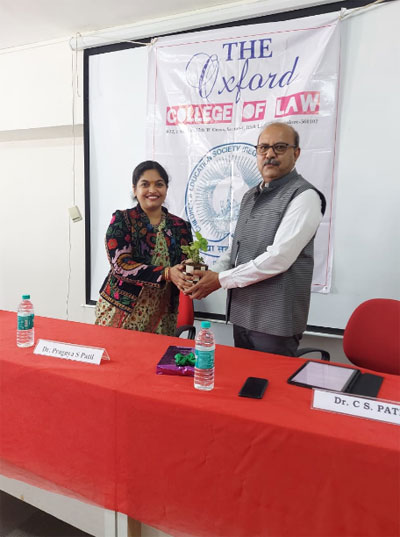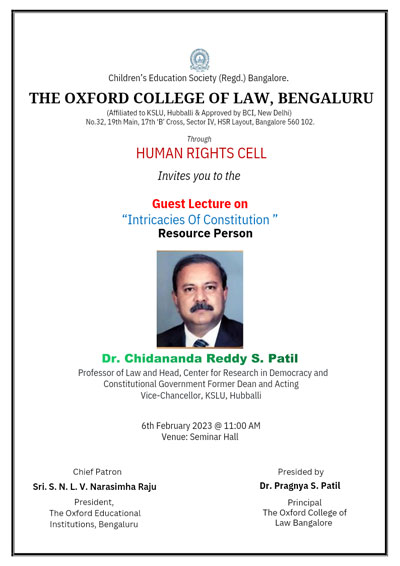 Spl. Lecture by Mrs. Ananya Paul Dodmani and Competitions