Principal's Message
---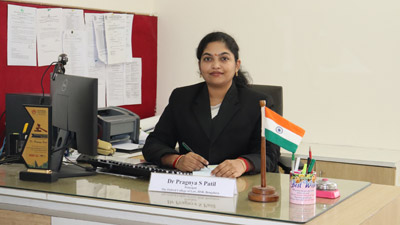 The Oxford College of Law welcomes you to the Garden City of Bengaluru!
With its rich and successful experience of over 20 years in the field of legal education, The Oxford College of Law is the best choice for the study in Law.
Our college was a dream project of our beloved Founding Chairman, Late Sri. S. Narasarajagaru, who was an able administrator with a passion for education. The Children's Education Society and The Oxford Educational Institutions are now led by his son, a dynamic and visionary leader, Dr. S.N.V.L Narasimha Rajugaru, who aims at providing world class education to students of all classes and social backgrounds. Under his able guidance, the institution is bound to reach new heights.
The Law College currently offers B.B.A.LL.B; B.A.LL.B and LL.B courses.  It has a vast alumni network, motivated and learned faculty members, and a number of extra-curricular and co-curricular activities that keep students up-to-date about current legal scenarios and provide regular interaction with industry experts. Our annual flagship  event, The Late Sri. Narasarajagaru Memorial National Moot Court Competition helps the students witness Nationwide Mooters exhibit their elaborate legal research and skills of tactful argument.
We, aim at holistic development of the Students with emphasis on industry readiness, discipline, and regular interaction with the professionals. We further look forward to develop a sense of compassion among young lawyers towards the environment and society at large. In this attempt we have constituted 'Sahyadri Committee for Environmental Conservation and Awareness' to sensitize students about the need to conserve environment, Legal Service Clinic to give free legal Aid and legal Awareness to the society, the NSS Committee and Human Rights Committee amongst others to provide opportunities for the students to stay connected to the pulse of the society.
To prepare the students for professional challenges, Soft skills training is necessarily included as part of their overall education. Our Placement cell helps the students with job and internship opportunities. The students' overall welfare being our consideration, we have CARE Committee through which regular health checkups and counseling sessions are conducted. We also have tie-ups with various Law Offices, NGOs, Film makers, government agencies through which regular activities are conducted. Our Film appreciation Club is one such recent inclusion through which various educational documentaries and movie screenings are planned.
We are highly enthusiastic and hardworking team striving for excellence and looking forward for reaching global heights in the near future.
Dr. Pragnya S. Patil
Principal & Associate Professor,
The Oxford College of Law,
Bengaluru