Campus - Library
---
Library & Information Center
The Oxford College of law has a well ventilated Library with ample light and sitting area and internet facility. It has a stock of more than 8000 books of each subject prescribed in the curriculum along with various other 'good reads'. Students of our college can access the online legal database like Manupatra and AIR online from the library
Library Space/Area:
It has 297 Sqm area
Seating Capacity: 80
Library Timings:
                   9.30 am – 4.30 pm (All Working Days)
Library Software: LIBSOFT
Version : LIBSOFT 10.5.0 web version: 1 server license, unlimited clients
Distributors: Environ Software Pvt. Ltd.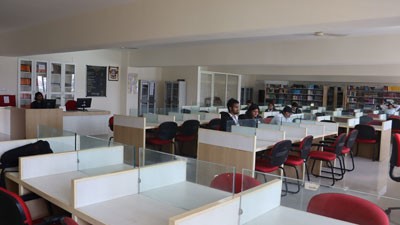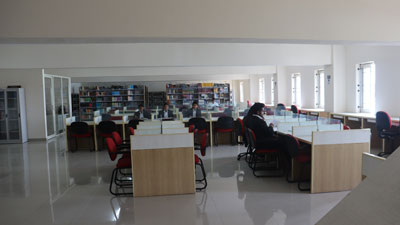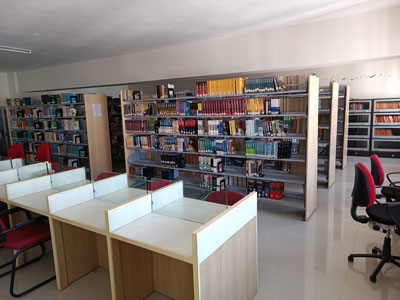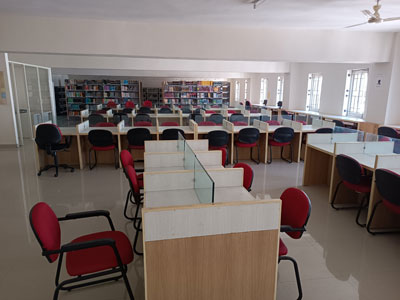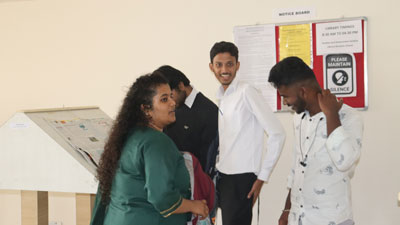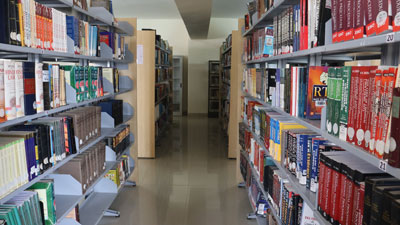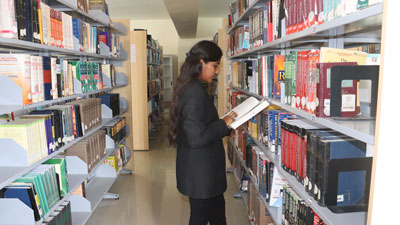 Library Facilities & Services
Library Software: LIBSOFT 10.5.0 web version
Reference Service
Circulation Service- Issue/Return
Open Access
OPAC Search Service
Classification – 22th Edition
Photocopying Service – (Xerox)
Internet Facility
Question Papers Backup
Library Rules and Regulations
While entering to the Library, ID card & Register Entry is Mandatory.
ID cards are not transferrable.
Issuance of library books is limited to 2 for students and 3 for faculty.
7 days for students and 15 days for faculty are the validity periods, and after the due date, Rs.5/- per book per day will be charged.
Reference books, journals, and magazines are not issued; they are meant for reference only.
After reading and attending to Reference Book, they should be left on the table necessarily. The staff will restore them to the rightful place.
Please don't misplace the Books.
Books and Bound Volumes should be handled with care.
Every Borrower is expected to treat the Book with respect and not to damage by marking in the books, tearing of pages. The Library decorum must be maintained.
Don't use Mobile Phones, Headset and Electronic items inside the Library (except Laptop).
Maintain Silence in the Library premises, Library is not the Proper Place for Discussion.
Personal books are not allowed to library.
Once the Book is Issued or Renewed, Those Books are not to be carried to inside.
Use the Library properly and be benefited.
Please co-operate with administration to serve you better.