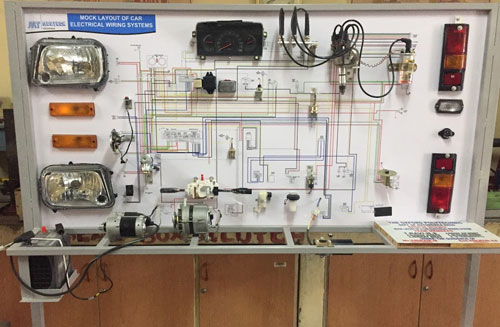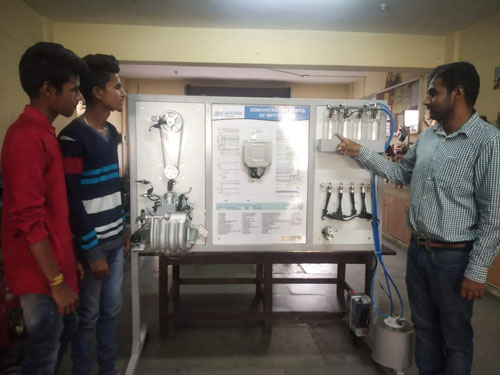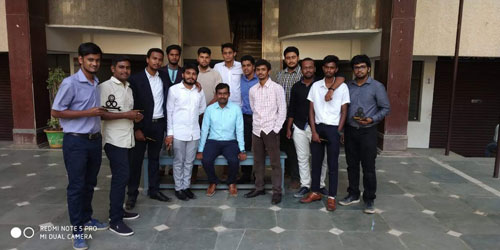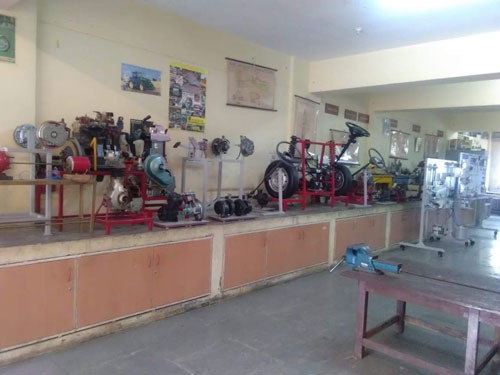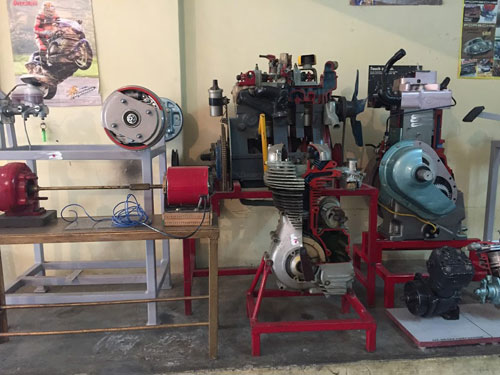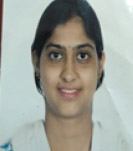 Message From HOD,
It is my pleasure to give an insight into the automobile engg. department that has set a solid foundation in this institute .We believe in content and concept based learning, henceforth we as a team of faculties are always working towards delivering both the methodologies to the students in the most effective manner .We provide a platform for the students to perform and excel their talents that brings out the best in them. We work towards overall growth and development of students both professionally and behaviourally to make them a better being to face the challenging world with a bright future.
Smt.H.K.Ranjitha
Head of Department
Phone No. : 9880689701
Mail ID : ranjithahk@gmail.com
About The Department.
Since its inception in the year 1986 the automobile engg department has set a strong foundation and has been an inspiration to others in creating a friendly and innovative platform to students and faculties. We have an approved intake of 60 students .

The department includes well trained and experienced faculties, organised laboratories, training based sessions, vehicle driving sessions to enable students to be aware of the trends in automobile technology.

Vision
To cause innovative, dynamic, technologists who contributes and transforms in the ever-changing and challenging world of automobile engineering
Mission
Offer a well-balanced programme of instruction, practical experience, opportunities for overall personality development and environment conducive for self directed and lifelong learning through the technical knowledge and the practical know how that our students have learnt through their skill

Available Labs & other facilities
COMPUTER LAB/CAD LAB/PARAMETRIC MODELLING LAB
ENGINE TESTING LAB/BASIC WORKSHOPS LAB/MACHINE SHOP
AUTO ENGINE LAB I &II/AUTO ELECTRICAL SYSTEMS LAB/AT&CS
LAB/ENGINE RECONDITION LAB/ENGINE TESTING LAB.
Infrastructure

COMPUTER LAB -The department provides high end infrastructure. The lab is equipped with Oracle server and along with 20 highly configured Intel I3 processor (8GB RAM, 500 GB hard disk).
ENGINE TESTING LAB-This lab is equipped with the MORSE TEST of petrol engine, single cylinder engine test.
AUTO ENGINE LAB-This lab has the automobile engines, MPFI system EPS system, Multi cylinder petrol & diesel engine,
AUTO ELECTRICAL SYSTEMS LAB-This lab has the latest MOCK layout of a car electrical system, Electronic Ignition system, battery testing, Sparkplug testing machine, Headlight adjustment.
STAFF DETAILS

| | | | | | |
| --- | --- | --- | --- | --- | --- |
| Sr. No. | Staff Name | Designation | Qualification | Experience | |
| 1 | RANJITHA.H.K | HOD | BE. | 14 Years | |
| 2 | SHIVASHANKAR | Lecturer | BE, | 10Years | |
| 3 | KALAMADHU | Lecturer | BE,M.TECH | 7 Years | |
| 4 | VEENA JOSHI | Lecturer | BE | 5 Years | |
| 5 | NARESHA K | Lecturer | BE, M.tech | 7 Yrs | |
| 6 | SRIRAM | FOREMAN | DIPLOMA | 12 Years | |
AUTOMOBILE ENGINEERNING - PLACEMENTS.
The Oxford Polytechnic has an elite placement division to facilitate the placements for all students.
The Placement Division also supports training in CV Writing, Aptitude Assessment, Mock interviews, Group Discussion ,Online tests,etc.,
The Placement division works with Corporates to learn about the recent requirements so as to work for the overall development of Students as per industry pre requisites.
DEPARTMENT OF AUTOMOBILE ENGG.

PLACEMENT STATISTICS
| | |
| --- | --- |
| Academic Year | No of Students Placed |
| 2015-16 | 20 |
| 2016-17 | 10 |
| 2017-18 | 18 |
| 2018-19 | 10 |
| 2019-20 | 06(Placement in Progress….) |
DEPARTMENT OF AUTOMOBILE ENGINEERING –
PLACEMENT COORDINATORS:
1. SRIRAM.M...FOREMAN
2.KALAMADHU.......LECTURER