CIVIL ENGINEERING
---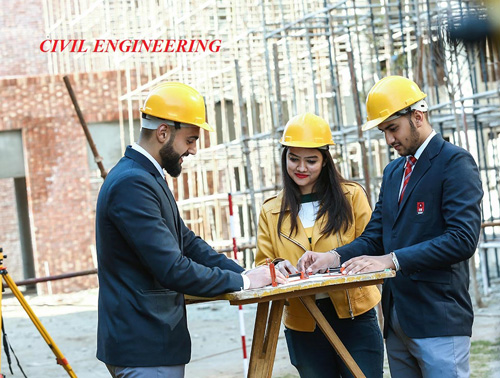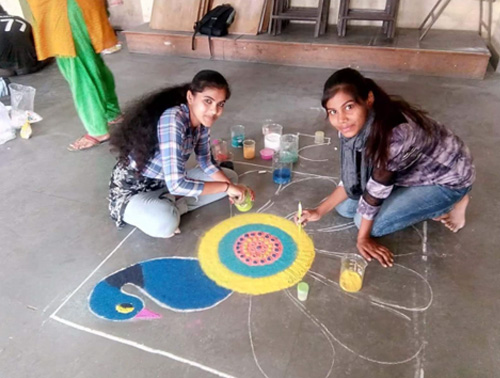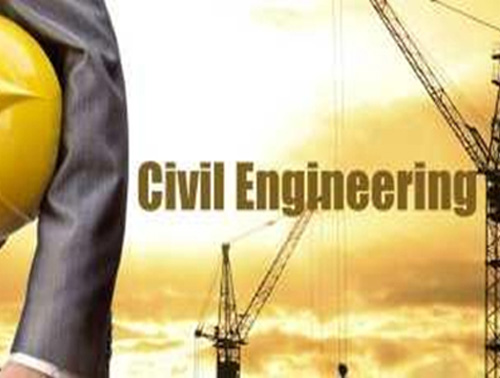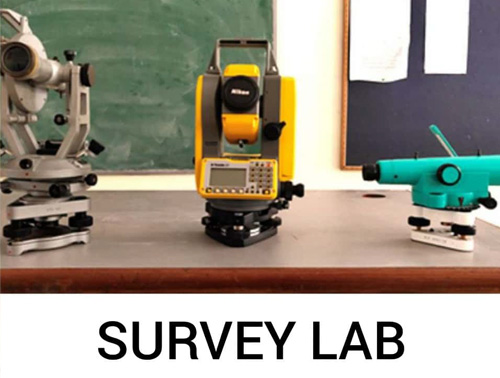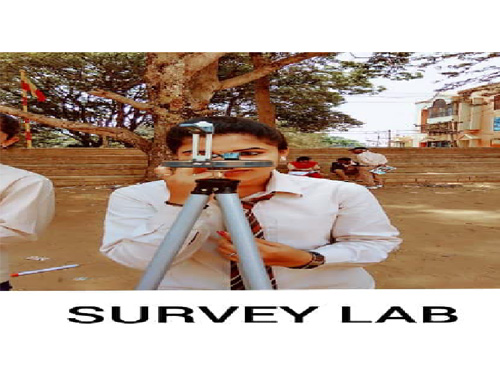 The Department of Civil engineering has primary focus to empower our students with overall development. The department strives to impart knowledge and training of the highest standard. The objective of the department is to prepare students for a successful career in Industry, Research and Academics to meet the needs of growing technology. Our efforts are to develop the ability among students to synthesize data and technical concepts for application to practical aspects.
BHAGYA K
Head of Department
Phone no:9844242605
Mail id :bhagya713@gmail.com
About The Department.
The Department of Civil Engineering is a flexible and key branch among the other branches. It offers a wide encouraging career opportunities and professional advancement. The department began in the academic year 1986, with the intake of 60 students.

The department has state of art established lab facilities such as Building material testing lab, survey lab, Cad lab, Concrete and highway material lab and environmental engineering lab with all modernized good quality equipments. The department has dedicated and experienced teaching faculties. Students are encouraged to actively participate in various extra co-curricular activities.

Mission
To offer quality education consistent with the present and future needs of a profession serving an increasingly complex technological society with moral and ethical values.

Vision
To become a department of brilliance that brings out civil engineers with specialized skills and advances high-and exploration to meet the present and future challenges with ethical values.

Available Labs & other facilities
Building materials testing lab
Survey lab
Cad lab
Concrete and highway material lab
Environmental engineering lab

Infrastructure
Laboratories - The department provides high end infrastructure. The Survey lab, is equipped with Modern instruments such as Total station, Electronic Theodolite etc. The Building materials testing laboratory, Environmental engineering laboratory, concrete and highway material laboratory are all well equipped for the benefit of the students in better understanding of practical aspects in relation to the site conditions. The Computer laboratory is well facilitated with all software's like Auto Cad, Stand pro etc, which enhances the professional knowledge of the students in analyzing drawings related to civil engineering aspects.
STAFF DETAILS
| | | | | | |
| --- | --- | --- | --- | --- | --- |
| Sr. No. | Staff Name | Designation | Qualification | Experience | |
| 1 | BHAGYA.K | HOD | BE. | 14 Years | |
| 2 | SMITHA.M.NAIR | Lecturer | BE | 14 Years | |
| 3 | ADARSH.N.C | Lecturer | BE | 5 Years | |
| 4 | YASHWANTH.M.C | Lecturer | BE | 3 years | |
| 5 | SACHIN M S | Lecturer | BE | 1 year | |
| 6 | GAGAN GOWDA K | Lecturer | BE | 1 year | |
| 7 | P.SANTHANAM | FOREMAN | DIPLOMA | 8 years | |
CIVIL ENGINEERNING - PLACEMENTS.
The Oxford Polytechnic has an elite placement division to facilitate the placements for all students.
The Placement Division also supports training in CV Writing, Aptitude Assessment, Mock interviews, Group Discussion ,Online tests,etc.,
The Placement division works with Corporates to learn about the recent requirements so as to work for the overall development of Students as per industry pre requisites.
DEPARTMENT OF CIVIL ENGINEERNING.

PLACEMENT STATISTICS
| | |
| --- | --- |
| Academic Year | No of Students Placed |
| 2015-16 | 14 |
| 2016-17 | 12 |
| 2017-18 | 10 |
| 2018-19 | 12 |
| 2019-20 | (Placement in Progress….) |
DEPAETMENT OF CIVIL ENGINEERING –
PLACEMENT COORDINAORS:
YASHWANTH (Lecturer, Dept. of CE)
SACHIN (Lecturer, Dept. of CE)