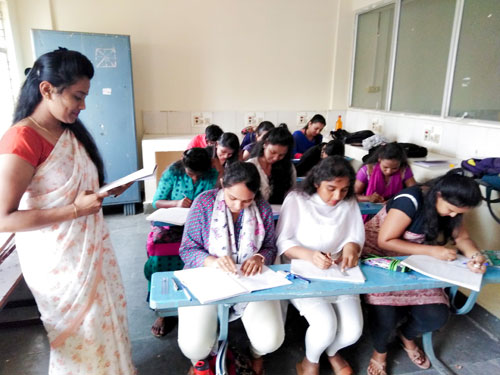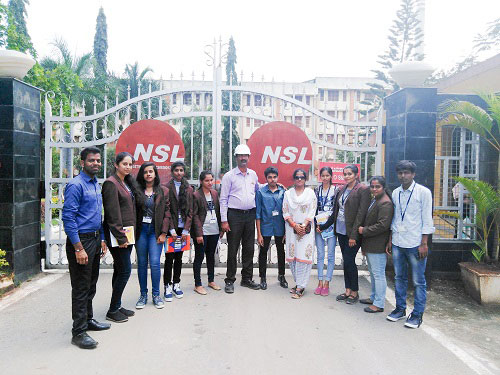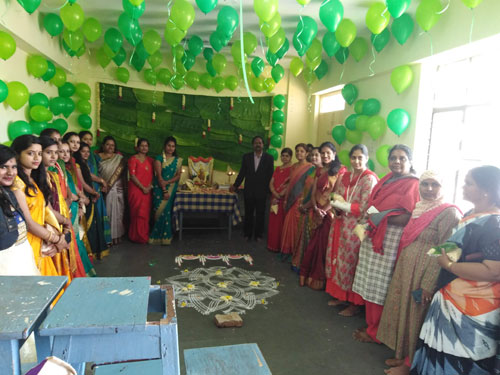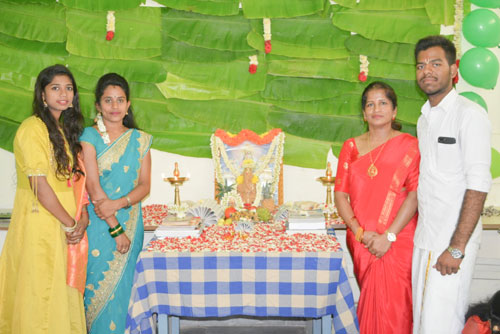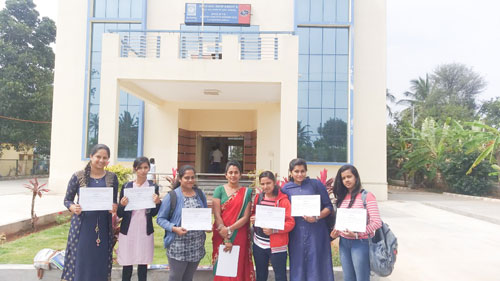 The Department of Commercial Practice has recorded consistent improvement in its academic, research and placement performance. It offers a range of innovatively designed programs whose curricula are constantly updated to meet the changing requirement of the industry and to meet the needs of major stakeholders. We believe that our students have been well accepted in their job profiles and have consistently exceeded expectations of the corporate world.
SHARADA. T.H
Head of Department
Ph. No : 9980092750
E Mail : sharada.th@yahoo.com
About The Department.
Since its inception in 1992, The Commercial Practice is committed to provide a supportive, friendly and challenging environment for teaching and learning. The department started with the intake of 45 students.
This course is aimed at providing theoretical and practical knowledge in all commercial subjects especially Accountancy, Capital Market, Economics, Cost Accounting, Banking, Principles of Management, E-Commerce, Communicative English, Computerized Financial Accounting, Stenography, Word processing, Desktop Publishing and Computer Application for Business etc.

This course moulds students in such a way as to be able to keep record, deal with correspondence and handle clerical work, confidential Assistant and Computerized accounting work for Government institutions like Government Secretariat, various departments, High court and District courts etc.

After completing three year Diploma, students can join directly second year to Bachelor of Commerce (B.Com) in various Universities and chartered Accountancy, Cost and Management Accountancy and Company Secretary ship etc.

The department house state of the art, laboratories, boasts of well trained, committed and experienced teaching faculty who emphasize the theoretical and practical applications of computation and computer systems to the needs of the society using advanced pedagogic methodologies.

Mission
The programme supports the students through high quality teaching and practices that provides students a supportive environment, promoting intellectual, ethical and secretarial services. The programme invokes the desire and ability of lifelong learning in the students for pursuing successful career by improvement in the quality of diploma education.
Vision
The programme aspires to make the students as Professionals of International Standards in office administration covering the areas of Accounting Communication, Automation and Documentation according to the emerging needs of Corporate in Manufacturing, Trading and Service Sectors, Service Oriented Organizations and Government Agencies. The course grooms the students for pursuing higher education.

PROGRAMME EDUCATIONAL OBJECTIVES:
Laying a solid foundation to develop commercial practice Diploma professionals to acquire knowledge in commerce, management, technical, computer and secretarial skills to meet the needs of the industry, institution and society.
Imparting continuous and value based education to enable the students to uphold the values and ethics of the profession.
Producing qualified and efficient human resource to match the manpower requirements of the user system to handle the managerial and executive works.
Inculcating innovation and research methods to update the knowledge of students in the context of emerging technology.
Infrastructure
Typewriter Lab:
A well equipped typewriter lab to provide students with hand held experience to improve the typing speed.
Computer Lab:
To educate students with latest accounting based computer knowledge like Tally, Desktop Publishing, web designing, data base management system, typing speed and manuscript and other office software.

Shorthand:
Well trained faculty members are available for this subject. The course provides job opportunity in HR Department of MNC's, public sector companies, private sector companies, government jobs and so on.
Sr. No.
Staff Name
Designation
Qualification
Experience
1
SHARADA.T.H
HOD
M.Com
11 Years
2
VEDASHREE.P
Lecturer
M.Com
2 Years
3
NITHYANANDA.V
Instructor
B.Com
2 Years
4
ARCHANA B.K
Instructor
Diploma in
C P
-
COMMERCIAL PRACTICE - PLACEMENTS
The Oxford Polytechnic has an elite placement division to facilitate the placements for all students.
The Placement Division also supports training in CV Writing, Aptitude Assessment, Mock interviews, Group Discussion ,Online tests,etc.,
The Placement division works with Corporates to learn about the recent requirements so as to work for the overall development of Students as per industry pre requisites.
DEPARTMENT OF COMMERCIAL PRACTICE

PLACEMENT STATISTICS
| | |
| --- | --- |
| Academic Year | No of Students Placed |
| 2015-16 | 10 |
| 2016-17 | 12 |
| 2017-18 | 09 |
| 2018-19 | 02 |
| 2019-20 | (Placement in Progress….) |
DEPAETMENT OF COMMERCIAL PRACTICE–
PLACEMENT COORDINAORS:
Vedashree. P (Lecturer, Dept. of CP)
Nithyananda. V (Instructor, Dept. of CP)