THE OXFORD POLYTECHNIC TRAINING AND PLACEMENT CELL
---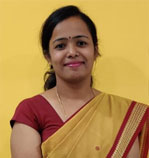 Message From Placement Officer
The Training and Placement cell of Oxford Polytechnic is an integral part of the academics It helps in shaping the careers of our students.

The Training & Placement Cell works diligently to provide a workable environment to the Students that enables them to understand the requirements of corporate & Industrial world. Its aim is to find an appropriate place for students in the corporate.

The Cell continuously explores different areas of opportunities for Placement. The Training & Placement Officer maintains liaison with industries for Summer Placement as well as Final Placement of students.
Smt. Asha M R
Placement Officer
TRAINING & PLACEMENT CELL
Ph. No: 9741233058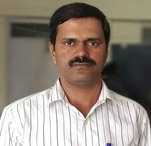 Message From Asst. Placement Officer
Welcome you to one of the most crucial hub of an Oxford Polytechnic - 'THE TRAINING & PLACEMENT CELL'.
The Oxford Polytechnic has a dedicated placement cell to cater to the events and activities pertaining to placements. Being a front runner in the field of imparting professional management education in this part of the country, Oxford polytechnic also boasts an excellent track record of placements. And the students graduating from this professionally driven Institute are today serving with great companies and at high management position.
SHIVA SHANKAR
Asst. Placement Officer
TRAINING & PLACEMENT CELL
OVERVIEW OF THE PLACEMENT CELL.
Department of Training and Placement gives high priority to the importance of training and mentoring. Best and in-demand training is offered to the students at Oxford Polytechnic. Along with trainings, students are encouraged to enrol for Certification Programmes. Various placement preparation activities are carried out throughout the year.

Every student of Oxford Polytechnic is given equal and ample opportunities for Internship and Final Placement. Campus placement is organized at college level throughout the year so that maximum number of students get placed. Training and Placement Cell also guides the students for higher studies. It is as a result of our unique training methodology, we are always been preferred from premier corporates to acquire fresh talent.
DEPARTMENT OF TRAINING AND PLACEMENT –
Placement Criteria
The Training and Placement Cell of our Institution is functioning with a Placement Officer and a team comprises of all HODs and the Department Placement Cell Coordinators.
The Training and Placement Cell conducts Campus Interview for the students with help of the HODs and placement coordinators to achieve 100% placement for all registered candidates.
Companies are invited to the college by the placement team
To the responding companies, the details of the final year students opting for placement are sent as per their requirement.
The company is assigned a convenient date
After confirmation by the company, a pre-placement talk s arranged on the date
The company conducts a test and/or group discussion to shortlist the interested students
The shortlisted students are then interviewed for final selection by the company
Branch Wise Placement Coordinators :
| | | |
| --- | --- | --- |
| Branch Name | Coordinator Name | Contact Number |
| Automobile Engineering | Sriram N | 9945217978 |
| Civil Engineering | Bhagya K | 9844242605 |
| Computer Science Engineering | Lavanya C R | 7899610018 |
| Electronics and Communication Engg. | Niveditha | 9739259362 |
| Electricals and Electronics Engg. | Sandeep V N | 7899337380 |
| Electronics Instrumentation & Control | Niveditha | 9739259362 |
| Information Science Engineering | Sahana C M | 9980586256 |
| Mechanical Engineering | Bhuvaneshwari | 9632784263 |
| Mechatronics | Ranjitha H.K | 9880687701 |
| Commercial Practice | Sharada T H | 9980092750 |
DEPARTMENT OF TRAINING AND PLACEMENT - Achievements
| | | |
| --- | --- | --- |
| Sr. NO. | Academic year | No. of students Placed |
| 1 | 2016-17 | 160 |
| 2 | 2017-18 | 155 |
| 3 | 2018-19 | 183 |
| 4 | 2019-20 | 189 |
COMPANIES VISITED TO CAMPUS SELECTION
L & T,
TEXAS INSTRUMENTS,
AIMIL
TOYOTA KIRLOSKAR
CAPGEMINI
QUEST GLOBAL
EUROFINS IT SOLUTIONS INDIA PVT LTD
BLUE STAR
ABB INDIA LTD.
JSW STEEL LTD.
TRAINING & PLACEMENT CELL CONTACT DETAILS
Ph. No : 9741233058
Mail ID : theoxford.polytechnic@gmail.com