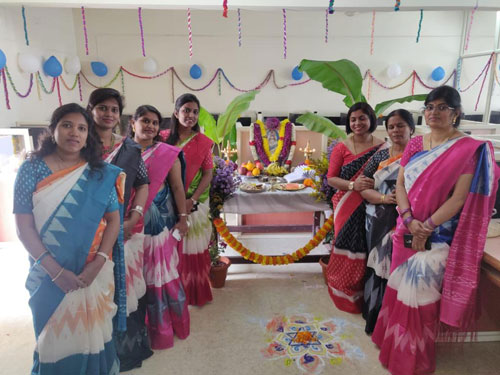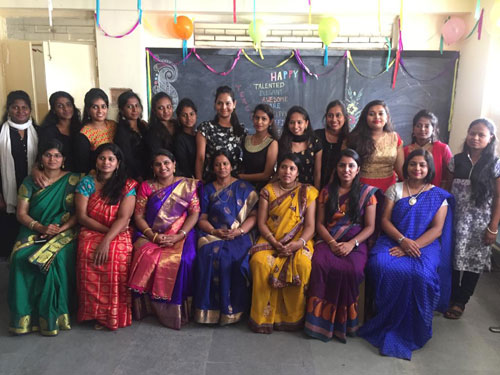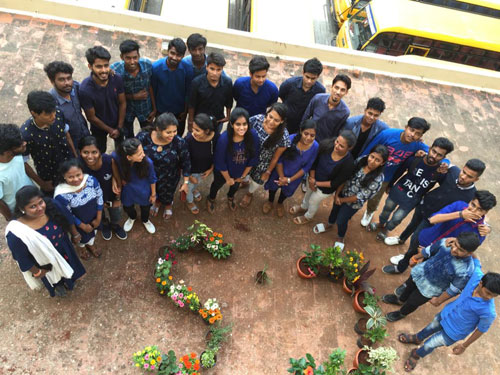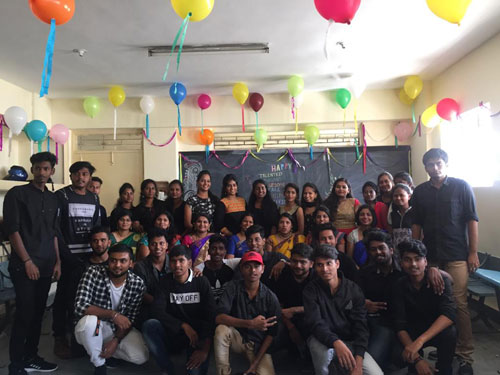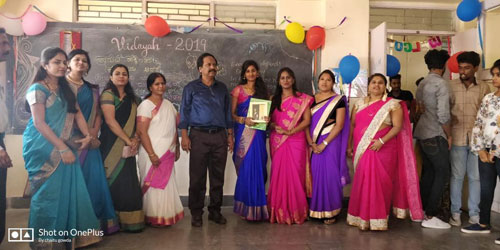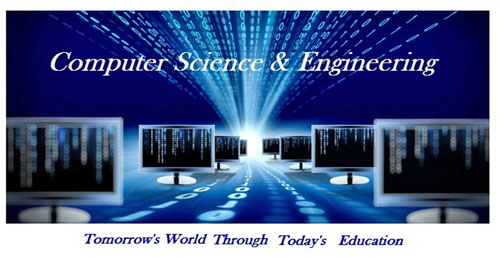 The Department of Computer Science has recorded consistent improvement in its academic, research and placement performance. It offers a range of innovatively designed programs whose curricula are constantly updated to meet the changing requirement of the industry and to meet the needs of major stakeholders. We believe that our students have been well accepted in their job profiles and have consistently exceeded expectations of the corporate world.
MALATHI RAMACHANDRAN
Head of Department
Ph. No. : 9739173750
Mail ID : malathieram@yahoo.com
About The Department.
Since its inception in 2000, The Department of Computer Science Engineering is committed to provide a supportive, friendly and challenging environment for teaching and learning. The department started with the intake of 60 students.

The department house state of the art, laboratories, boasts of well trained, committed and experienced teaching faculty who emphasize the theoretical and practical applications of computation and computer systems to the needs of the society using advanced pedagogic methodologies.

Mission
To produce technocrats with creative technical knowledge and intellectual skills to sustain and excel in the highly demanding world with confidence.

Vision
To establish the department as a renowned centre of excellence in the area of scientific education, research with industrial guidance, and exploration of the latest advances in the rapidly changing field of computer science.

Available Labs & other facilities
Networking lab.
Linux lab.
C programming lab.
Internet lab.
Multimedia lab. & DBMS lab.

Infrastructure
Laboratories - The department provides high end infrastructure. The CS-I lab, is equipped with Oracle server and Web sphere server along with 60 highly configured Intel I3 processor (4GB RAM, 500 GB hard disk), and 3 printers. The Computer Graphics laboratory, Network Laboratory and the Database Applications Laboratory are conducted in the CS-I laboratory. The CS-II Lab, with the Intel Core 2 Duo Processor Linux Red Hat Server along with its 45 Intel I3 processor (8GB RAM, 500 GB Hard disk) and printers, is utilized for handling Data Structures Laboratory, Java & Web Laboratory and Object Oriented Programming Laboratory. The CS-III Lab, with the Intel Core 2 Duo Processor Linux Red Hat Server along with its 35 computers (4GB RAM, 250 GB Hard disk) and printers, is utilized for Final year Projects & First year CCP Lab .To enhance the professional knowledge of the staff members and students, we have well facilitated internet lab with 4Mbps dedicated line from Reliance, providing unlimited internet access. This enables them to download valuable notes of lessons and to refer study materials. The international e-journals from the websites of ACM and IEEE can also be accessed.
STAFF DETAILS
| | | | | | |
| --- | --- | --- | --- | --- | --- |
| Sr. No. | Staff Name | Designation | Qualification | Experience | |
| 1 | MALATHI RAMACHANDRAN | HOD | BE Mtech. | 15 Years | |
| 2 | LAVANYA C.R | Lecturer | BE | 8 Years | |
| 3 | SHASHIKALA A B | Lecturer | BE | 6 Years | |
| 4 | ASHWINI S | Lecturer | BE | 5 Years | |
| 5 | SAHANA CM | Lecturer | BE | 3 years | |
| 6 | DARSHAN KUMAR | Lecturer | BE | 2 years | |
| 7 | VARALAKSHMI P | Lecturer | BE | 2 Years | |
| 8 | SWATHI M | Programmer | Diploma CS | 3 Years | |
COMPUTER SCIENCE AND ENGINEERNING - PLACEMENTS
The Oxford Polytechnic has an elite placement division to facilitate the placements for all students.
The Placement Division also supports training in CV Writing, Aptitude Assessment, Mock interviews, Group Discussion ,Online tests,etc.,
The Placement division works with Corporates to learn about the recent requirements so as to work for the overall development of Students as per industry pre requisites.
DEPARTMENT OF COMPUTER SCIENCE ENGINEERING

PLACEMENT STATISTICS
| | |
| --- | --- |
| Academic Year | No of Students Placed |
| 2015-16 | 25 |
| 2016-17 | 22 |
| 2017-18 | 26 |
| 2018-19 | 23 |
| 2019-20 | 18 (Placement in Progress….) |
DEPAETMENT OF COMPUTER SCIENCE AND INFORMATION SCIENCE ENGINEERING –
PLACEMENT COORDINAORS:
Shashikala A B (Lecturer, Dept. of CS)
Ashwini S (Lecturer, Dept. of CS)