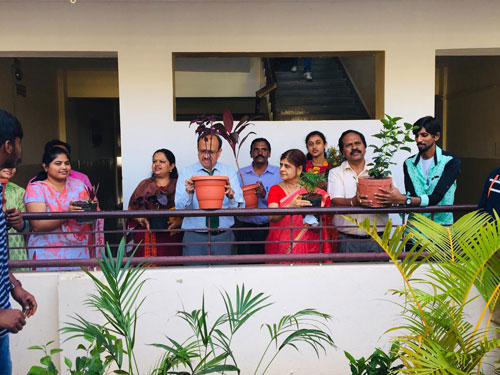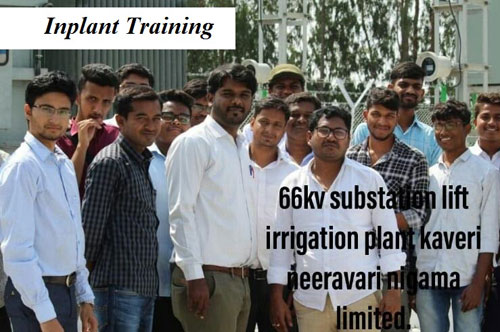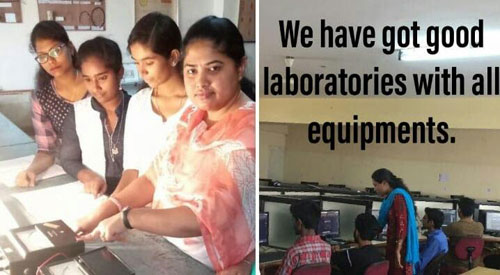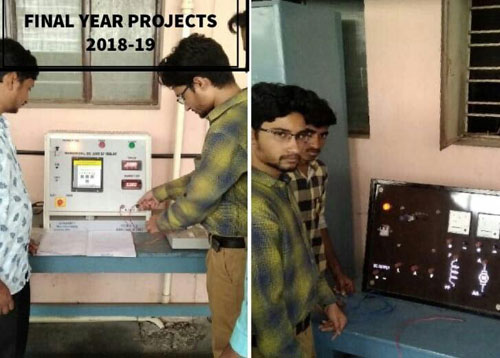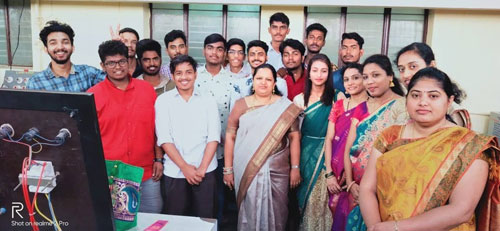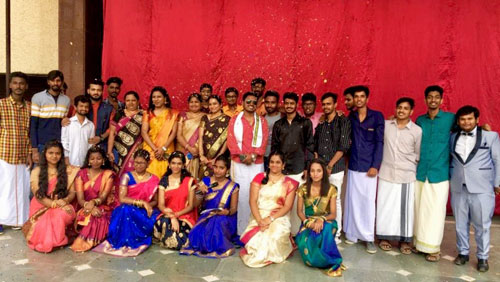 It is a pleasure to Head the Department of Electrical and Electronics Engineering at The Oxford Polytechnic. The department has a team of experienced and motivated faculty members. Department works for overall growth of students and prepare students for a successful career in Industry. Being one of the core branch of Engineering and leading the department towards creating innovative and effective professional for tomorrow. Welcome to the department.
SUDHA N R
Head of Department
Phone No. :9880826420
Mail:sudhashashidar31@gmail.com
About Electrical and Electronics Department:
The Electrical and Electronics Department was established in the year 2008 with an intake of 60 students. Diploma in Electrical and Electronics Engineering is a three year course and is a skill oriented programme.
Today in the age of technology, Electrical and Electronics Department holds the key to develop from basic Electrical subjects to advance Industry oriented subjects. The department has well equipped labs and spacious class rooms.

As per the syllabus and for the benefit of students department organizes field trips to different Electrical industries. Diploma is skill oriented programme hence field trips to Generating stations, Receiving stations, Gas Substation Power Grid are being organized regularly.

For developing overall personality development of students, programmes include both individual and team work. Further, department has recognized the need of Life Long Learning in the field of technology and installed the modern tool usage in various engineering activities.
Vision:
Our Vision is "To identify and recognize needful aspirants in the field of Technical Education and to improvise their knowledge to meet the laid down standards and in turn to make the Institution a National Human Resource Provider".
Mission:
Our Mission is "To provide quality oriented technical education to the needy and the under privileged and to achieve the excellence in the field of technical education by incorporation human and moral values and be giving more priority and discipline and self-reliance".
Available Labs and other Facilities:
Electrical Wiring Lab
DC Machines and AC Machines Lab
Power Electronics Lab
Circuits Simulation and Estimation Simulation Lab
Motor control and PLC Lab
Auto cadd Lab
Infrastructure :
Electrical Wiring lab provides practical knowledge about Domestic wiring, Hospital wiring, Staircase wiring. Electrical Circuits lab gives knowledge about DC theorems, cells and batteries. DC machines lab is set up to provide exposure of various types of machines like DC Generator, DC Motor and their coupling as per Industrial applications. Also this lab verify different characteristics of the electrical machines.AC machines lab deals with aspects of AC machines like Synchronous and Induction Motors and all machines are mounted in industrial mode of assembly. Measurement lab provides hands on experience on various transducers like LVDT,LDR etc. Power Electronics lab provides root concepts of various power electronics devices like SCR, Inverters, Choppers, Controlled Rectifiers through latest digital kits. Protective Relays and Service labs provides knowledge about operation characteristics of Fuse, MCB. Also this lab has Over Voltage and Over Current relay. Electrical Estimation lab uses the latest My Ecodial software.
STAFF DETAILS
| | | | | | |
| --- | --- | --- | --- | --- | --- |
| Sr. No. | Staff Name | Designation | Qualification | Experience | |
| 1 | SUDHA N R | HOD | B.E | 15 years | |
| 2 | Leena Gowda | Lecturer | B.E | 13 years | |
| 3 | Jayashree.R | Lecturer | B.E | 12 years | |
| 4 | Shilpa I | Lecturer | B.E | 2.5 years | |
| 5 | Sapna Patil | Lecturer | BE / M.tech | 2 Years | |
| 6 | Sandeep V N | Foremen | Diploma | 10 years | |
| 7 | Suresh M | Lab Assistant | ITI | 13 years | |
ELECTRICAL AND ELECTRONICS ENGINEERING –- PLACEMENTS
The Oxford Polytechnic has an elite placement division to facilitate the placements for all students.
The Placement Division also supports training in CV Writing, Aptitude Assessment, Mock interviews, Group Discussion ,Online tests,etc.,
The Placement division works with Corporates to learn about the recent requirements so as to work for the overall development of Students as per industry pre requisites.
DEPARTMENT OF ELECTRICAL & ELECTRONICS ENGINEERING

PLACEMENT STATISTICS
| | |
| --- | --- |
| Academic Year | No of Students Placed |
| 2015-16 | 20 |
| 2016-17 | 12 |
| 2017-18 | 15 |
| 2018-19 | 11 |
| 2019-20 | 05 (Placement in Progress….) |
DEPAETMENT OF ELECTRICAL AND ELECTRONICS ENGINEERING –
PLACEMENT COORDINAORS:
SHILPA I (Lecturer, Dept. of EE)
JAYSHREE R (Lecturer, Dept. of EE)