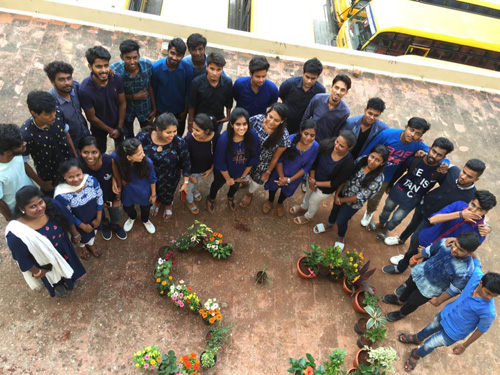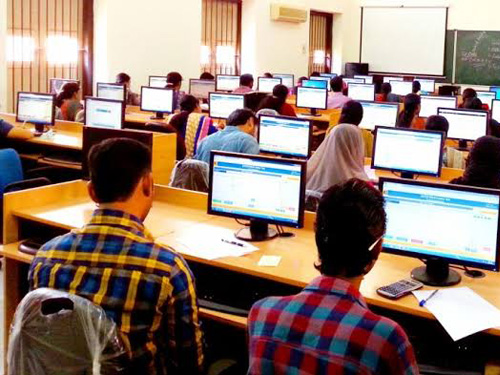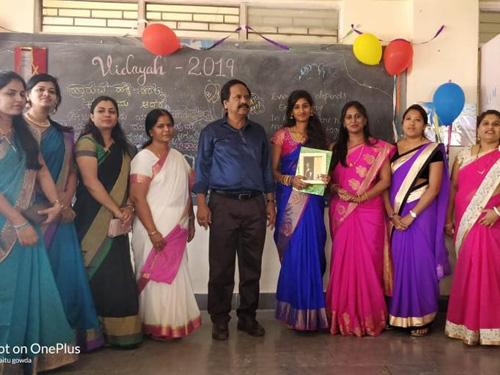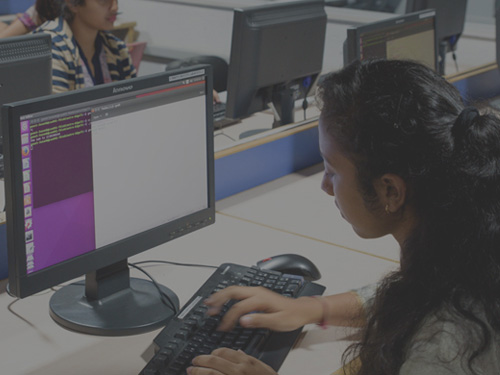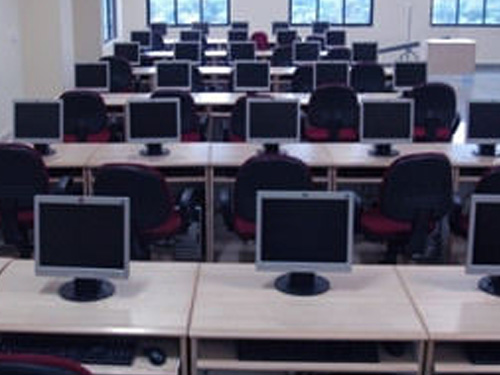 It is a pleasure to head of the department of Information Science. The department has a team of highly experienced and motivated faculty members who are in process of tuning the young minds to make them globally competitive. The strength of the department is highly motivated students who understand the dynamics of the industry and upgrade their skills accordingly. The scope of information science is endless. Through innovative teaching-learning process a teamwork approach and leadership building experience, our students gain vital communication and critical-thinking skills.
MALATHI RAMACHANDRAN
Head of Department
Ph. No. : 9739173750
Mail Id: malathieram@yahoo.com
About The Department.
The department of Information science and Engineering was established in the year 2000, with the objective of moulding young boys and girls into professional Information Science Engineers. The courses are imparted with deep theoretical and practical learning, with the perfect blend of techno managerial skills.

VISION
To meet the educational, research & service needs of the region through collaboration with academic & technical institution, businesses & government agencies & cultural organization. There by providing a platform that encourages students & staff to continue their intellectual & professional growth.

MISSION
The department aim is to develop the best information science professional who works creatively communicate effectively & become technologically competent, also to mould them into goal citizens by inculcating sense of ethical values in them.

Available Labs & other facilities
Networking lab.
Linux lab.
C programming lab.
Internet lab.
Multimedia lab. & DBMS lab.

Infrastructure
Laboratories - The department provides high end infrastructure. The CS-I lab, is equipped with Oracle server and Web sphere server along with 60 highly configured Intel I3 processor (4GB RAM, 500 GB hard disk), and 3 printers. The Computer Graphics laboratory, Network Laboratory and the Database Applications Laboratory are conducted in the CS-I laboratory. The CS-II Lab, with the Intel Core 2 Duo Processor Linux Red Hat Server along with its 45 Intel I3 processor (8GB RAM, 500 GB Hard disk) and printers, is utilized for handling Data Structures Laboratory, Java & Web Laboratory and Object Oriented Programming Laboratory. The CS-III Lab, with the Intel Core 2 Duo Processor Linux Red Hat Server along with its 35 computers (4GB RAM, 250 GB Hard disk) and printers, is utilized for Final year Projects & First year CCP Lab .To enhance the professional knowledge of the staff members and students, we have well facilitated internet lab with 4Mbps dedicated line from Reliance, providing unlimited internet access. This enables them to download valuable notes of lessons and to refer study materials. The international e-journals from the websites of ACM and IEEE can also be accessed.
STAFF DETAILS
| | | | | | |
| --- | --- | --- | --- | --- | --- |
| Sr. No. | Staff Name | Designation | Qualification | Experience | |
| 1 | MALATHI RAMACHANDRAN | HOD | BE Mtech. | 15 Years | |
| 2 | LAVANYA C.R | Lecturer | BE | 8 Years | |
| 3 | SHASHIKALA A B | Lecturer | BE | 6 Years | |
| 4 | ASHWINI S | Lecturer | BE | 5 Years | |
| 5 | SAHANA CM | Lecturer | BE | 3 years | |
| 6 | DARSHAN KUMAR | Lecturer | BE | 2 years | |
| 7 | VARALAKSHMI P | Lecturer | BE | 2 Years | |
| 9 | SWATHI M | Programmer | DCS | 3 Years | |
INFORMATION SCIENCE AND ENGINEERNING - PLACEMENTS.
The Oxford Polytechnic has an elite placement division to facilitate the placements for all students.
The Placement Division also supports training in CV Writing, Aptitude Assessment, Mock interviews, Group Discussion ,Online tests,etc.,
The Placement division works with Corporates to learn about the recent requirements so as to work for the overall development of Students as per industry pre requisites.
DEPARTMENT OF INFORMATION SCIENCE ENGINEERING

PLACEMENT STATISTICS
| | |
| --- | --- |
| Academic Year | No of Students Placed |
| 2015-16 | 15 |
| 2016-17 | 19 |
| 2017-18 | 10 |
| 2018-19 | 12 |
| 2019-20 | 09 (Placement in Progress….) |
DEPAETMENT OF INFORMATION SCIENCE ENGINEERING –
PLACEMENT COORDINAORS:
Lavanya C R (Lecturer, Dept. of IS)
Darshan Kumar D A (Lecturer, Dept. of IS)