LIBRARY
---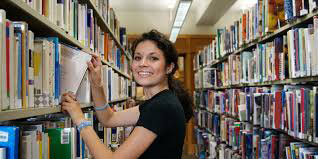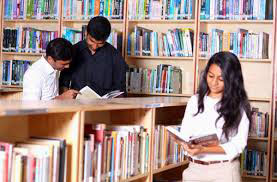 Message From Chief Librarian
A cordial welcome to the world of Books, Knowledge and Intellectual Treasure.
We try to follow the high standards in keeping our Library with best quality facilities, full of Books of repute and provide the E learning also through e books and E-journals.
Our Library is one of the brightest part of our Institution, providing a healthy academic environment which is pre-requisite to any successful Educational Institution. With this brief prologue, I sincerely reiterate to our students our strong commitment in their welfare.
Library aims to be one of the best among engineering college libraries in the country.
Library intends to incorporate the latest technology and adopt user friendly approach towards student and faculty.
Library intends to offer comprehensive services related to dissemination of knowledge.
Mission
Library serves as a resource centre and aims to develop a comprehensive Collection of books and journals useful for faculty and students of the institute and provides an efficient dissemination of knowledge.


Information is a vital resource and is an essential input for enhanced productivity for any developmental work. Over the years there has been an exponential growth in information, besides which the development in the field of Information technology has resulted in the introduction of information services based on computers. A good & well-equipped Library & Information centre is an essential entity of any organization.
As ANON quotes – "Libraries are the power plants where ideas in printed language are kept ready for your use".

DEPARTMENT LIBRARY AND INFORMATION CENTRE–
Library resources
Resources available at Library
Library to date has a total collection of 18088 volumes of books with about 4052 titles.
50 CDs/ DVD's/ Floppies provided with books as learning materials and 70 Journals/Magazines CDs / DVDs.
30 Nos. of Dictionaries, Handbooks, Encyclopedias.
50 Project Reports.
130 Bound Volumes of Journals.
10 general Magazines & 11 Newspapers.
DEPARTMENT LIBRARY AND INFORMATION CENTRE STAFF DETAILS
Sr. No.
Staff Name
Designation
Qualification
Experience
1
Vathsala Kumari
Chief Librarian
BA, B.Lib, M.Lis
29 years
2
Chandrakala
Asst.
Librarian
PUC
7 years
3
Gopal K
Linrary
Attender
SSLC
25 years
LIBRARY AND INFORMATION CENTRE – CONTACT DETAILS
Ph. NO & Mail ID
Address
DEPARTMENT OF LIBRARY AND INFORMATIONS
Vathsala Kumari
Phone No. : 9342918865
THE OXFORD POLYTRECHNIC
Chief Librarian
C.A. Site No. 40, 1st Phase, J.P. Nagar,
Library and Info. Centre
Mail ID :
Vathasa.oxfordpolytechniclibn@gmail.com
Bangalore - 560 078, KARNATAKA, INDIA
DEPARTMENT OF LIBRARY AND INFO. CENTRE
RULES AND REGULATIONS :
To Enrol as Library Members the Students shall fill in the prescribed application and submit the same along with 2 Latest Passport size photographs along with necessary receipt/s of the Library fees/Deposits.
The faculty members may enroll themselves as library member on production of a copy of the appointment orders and 2 Passport size latest Photographs.
Users should carry their identity cards while entering library.
Each student member is entitled to Borrow 2 Books.
All the students should renew their Borrower's tickets at the start of every Odd Semesters.
The members can retain the books with them for a period of one fortnight {15days} only. Overdue books will be charged with a stipulated fine.
Members with long over dues will lose their library membership.
Books once lent out of the library should not be carried back into the library before discharging the same at the Circulation Counter.
A borrower borrowing a book shall note that the book is in sound condition, before leaving the Circulation counter. He/she will be responsible for any mutilation or damage caused to the book after it is lent out. They shall have to make good of the damaged book